Mischa Irving wins the SEIB Winter Novice Championship Title
Wednesday 21 July 2021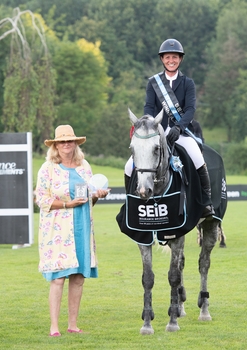 The drive from Lanarkshire to West Sussex was definitely worthwhile for Lanark based Mischa Irving when she won the SEIB Winter Novice Championship title in the iconic international grass arena at Hickstead.
Riding her 8 year-old grey gelding I Sir Marcus she took the win by being the fastest of the two jump-off clears that contested the seven-strong jump-off. Their incredibly fast clear saw them stop the clock just over a second faster than their nearest rival in the form of Nicole Lockhead-Anderson with Kate Betteridge's 6 year-old bay gelding Kingston Star.
The Final today brought to a close the Winter Novice Championship which had started for Mischa in October at Aintree Equestrian Centre before contesting her second one in April this year when she qualified for the Final by winning the direct qualifier at the Cabin Equestrian Centre.
Full Results https://bit.ly/3iPFuRl
Winter B&C Final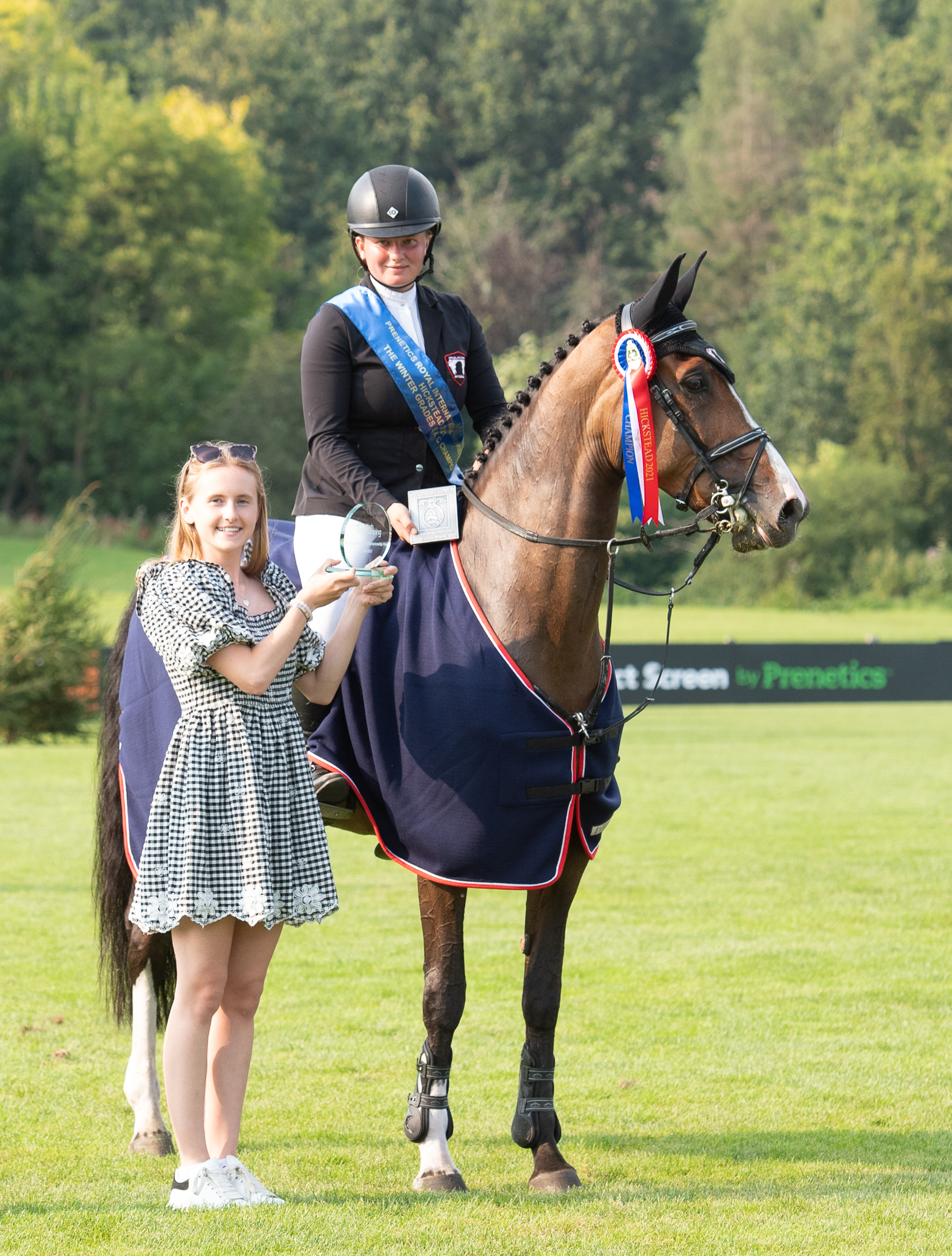 In addition to the SEIB Winter Novice, the British Showjumping Winter B&C title was also contested where it was Jessica Hewitt from Pontefract, West Yorkshire that took the win. Riding Hot Bluebird, a 9 year-old mare owned by Megan Broadway, Jessica won by posting the fastest of the eight jump-off clears in a time of 33.99 seconds to relegate Mark Edwards with Ede Peasy into 2nd place with his clear in 36.31 seconds.
Full results https://bit.ly/3kESUBV
SEIB:
SEIB Insurance Brokers are in the top 75 brokers in the country and have been in business for over 50 years. SEIB Insurance Brokers specialise in niche markets and equestrian insurance is a large part of the business. Communication is an important key to the company's success and the ability to talk to people, explain policies and help with problems is regarded as its greatest asset and is the reason they have won many industry awards for customer care. SEIB Insurance Brokers have competitive rates for horse, horsebox, trailer, homes with stables, liability and anything else equestrian. Call for a quote on 01708 850000 or please visit www.seib.co.uk.