Sport & Recreation Alliance - Statement re Latest Government Guidance
Thursday 14 May 2020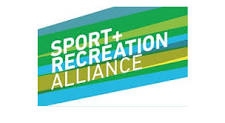 The following is a statement issued from Sport & Recreation Alliance following latest Government Guidance.
On Sunday 10 May, the Prime Minister announced that lockdown restrictions would be eased in England in relation to physical activity and that some outdoor activity areas would be allowed to re-open from Wednesday 13 May.
We continue to work with our members, government and sector stakeholders to understand how these changes will take effect.
DCMS has issued the following update:
Key messages
We are increasing people's access to local, outdoor physical activity for the purpose of wellbeing.
This includes outdoors sports courts and facilities.
People will only be able to use these facilities with people from their own households though or by themselves or, as long as they stay 2 metres apart, with one other person from outside their household.
You can only exercise in groups of no more than two, unless you are exclusively with members of your household.
This means that you cannot have five people from one household plus one person from outside the household playing sport together. But you can have two people, from two different households, as long as they are staying two metres apart.
It is for individual facilities and organisations to develop their own guidance on reopening, to best fit their own situation, in line with the Government's advice.

Guidance for the public
You can only exercise alone, with members of your household, or with 1 other person from outside your household while keeping 2 metres apart at all times.
For example, this means that you cannot have 5 people from 1 household plus 1 person from outside the household playing sport together. But you can have 2 people, from 2 different households, as long as they are staying a minimum of 2 metres apart.
The full DCMS guidance can be found here and offers advice on:
What government are doing
What has changed
Travelling for Physical Activity
Clincally vulnerable people
If you have children with you
Using sports facilities
Individual sports

Guidance for personal trainers and coaches
If you are a personal trainer/coach you can now work with clients outdoors, providing you are alone and only meeting with 1 person from outside of your household, outdoors, and you are staying a minimum of 2 metres apart.
You can meet with different clients in a single day as long as it is only via one-to-one sessions and you are maintaining social distancing.
You should also enforce strong hygiene measures. This might be cleaning any equipment rigorously in line with wider guidance on hygiene, for example by using antibacterial spray and washing hands thoroughly before and after use.

Guidance for providers of outdoors facilities
Any facilities associated with outdoor sports and physical activities are permitted to reopen from Wednesday 13 May 2020, if those responsible for them feel ready to do so and if they can do so safely.
This includes basketball and tennis courts, playing spaces like golf courses (public and private) and playing fields and water sports. However outdoor gyms, playgrounds and outdoor swimming pools will remain closed.
Each venue, including council-owned sports facilities, should make their own decisions about when their facilities are ready.
The full DCMS guidance can be found here and offers advice on:
Principles to help organisations prepare for a phased return to play
Reopening your outdoor sports facility
Keeping facilities and equipment clean
Keeping staff and customers safe
Restaurants, changing rooms and car parks
Elite sport return to training guidance
On Wednesday 13 May, government also announced guidance to help elite level sportsmen and women to return to training.
Elite athletes and professional sportsmen and women can resume performance training under new guidance, in a significant step towards a safe resumption of live sport behind closed doors.
The guidance, published by the Department for Digital, Culture, Media and Sport (DCMS), has been developed in close consultation with the Deputy Chief Medical Officers of England, Public Health England and medical representatives across Olympic, Paralympic and professional sports governing bodies.
It will help to ensure athletes can initially carry out individual performance training at an official elite training venue, under carefully controlled medical conditions, providing they keep two metres apart at all times from their teammates and other people outside their household.
All athletes and staff must also adhere to the existing social distancing guidelines travelling to and from, and during, training at this stage, and adhere to all other restrictions applying to the general population outside training.
The guidance follows the Government's publication of its COVID-19 recovery strategy, as it takes forward the next phase of its response to the virus.
The full guidance can be found here.