GB Jumping team announced for World Equestrian Games
Monday 11 August 2014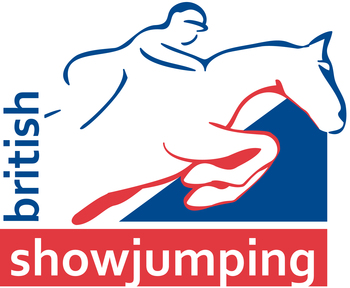 British Showjumping has today announced the UK Sport National Lottery funded Great Britain squad to contest the FEI Alltech World Equestrian Games 2014, which takes place in Normandy, France (23 August – 7 September, with the jumping competition taking place 1-7 September 2014 in Caen).
The selected squad to represent Equestrian Team GBR comprises (in alphabetical order):
Scott Brash MBE (28) from Scotland with Lady Kirkham & Lord & Lady Harris' Hello Sanctos
Joe Clee (36) based in Belgium with Ludwig Criel's Utamaro d'Ecaussines
Ben Maher MBE (31) from Hertfordshire with Mrs Jane Forbes Clark's Cella
Spencer Roe (21) from Lincolnshire with Sally Roe's Wonder Why
Michael Whitaker (54) from Nottinghamshire entered on both Amai, owned by Beatrice Mertens and Viking V, owned by Michael himself
Scott Brash is also entered with Lady Kirkham & Lord & Lady Harris' Ursula and Ben Maher is also entered with Stoneridge Farm's Wings Sublieme. Four horses and riders and a travelling reserve will be selected from this named squad to contest the Championships.
Chef d'Equipe Rob Hoekstra commented on the selection;
"This is a really exciting team with plenty of youth and experience. We have guys with medal experience at the highest levels and a couple here for the first time. What they all have is lots of clear rounds in them which is what you need to win at Championship level; I think it sends out a message that for those who are jumping well there are always opportunities to make it.
"I'm looking forward to the World Games. We're aiming for a top five team placing to secure our qualification for Rio but when we get there it would be nice to add a world title to the ones we've already got."
Chef de Mission, Will Connell commented;
"This is a very exciting team that demonstrates the success of the programme aims this year. It has proven invaluable to give riders who have not ridden at championship level experience at CSIO5* Nations Cup competitions. We will head to Caen with one of the most experienced riders in the world and a long term servant to Team GBR; the number one and three in the world (on the Longines Ranking List) and two riders who through their performances this year, especially in Dublin, richly deserve their selection to the squad of five. The primary target is team qualification for Rio 2016 which will require GB to finish in the top five of the team competition."
Commenting on their selection;
Scott Brash: "I'm delighted to be part of the championship Team again. Not just for myself but for my owners, my team and for Sanctos who has been tremendous. It's a massive honour for us all.
Joe Clee: "It's an amazing feeling. If you'd told me at the start of the year that my season was going to go like this, I wouldn't have believed you. It's just incredible to be included and to have done so well under the pressure we were under in Dublin has been great for the both of us."
Ben Maher: "We've basically planned our season backwards from WEG with the championships as our key priority so it's great to be selected. Jane Clark is a dream owner, she always has the best programme for the horse in mind and to be told to target medals and championships, it's what every rider wants to hear so we can produce them for the right time. It's a huge advantage."
Spencer Roe: "It's still sinking in; I'm absolutely delighted. Disney is an absolute horse of a lifetime. I always knew he would be good enough but for us both to be in this position so quickly is hard to believe. I'm over the moon."
Michael Whitaker: "I'm very happy to be selected and we're obviously heading out there to try and win something; we've taken home titles from the last two championships so to make it three in a row would be fantastic. The two horses I'm entered with are in good form and are both will go to the GCT in London this week as part of our preparation."
Four selected riders will compete as individuals at the Championships, as well as representing Great Britain in the team competition, where the three best scores count towards the team result. In the individual competition, all four rounds count towards qualification for the final four (the Individual Final), which sees riders compete on their own and each other's horses - unique to a World Equestrian Games.
Equestrian Team GBR is supported by the UK Sport Lottery funded World Class Programme; the British teams are very grateful to the support they receive from official Team GBR suppliers Dodson and Horrell, Land Rover, Mears Country Jackets, NAF, NuuMed, Point Two Equine, Tagg Equestrian and Toggi.