British Showjumping COVID-19 Update - Shows from 19 July in England
Sunday 18 July 2021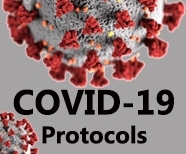 Following the announcement of forthcoming relaxations of a number of COVID-19 restrictions from 19 July, British Showjumping in consultation with the Members Council and National Sport Committee, have reviewed the current operational protocols that were implemented to enable the sport to continue to run.
From Monday 19 July 2021 British Showjumping shows in England will see a relaxation for the numbers allowed in the warm up arenas as follows:
A maximum of 8 horses/riders along with a maximum of two individuals permitted to alter practice fences.
For Gold League horse classes (1.40m and above) Show Organisers are permitted to allow 1 person per rider, in the warm up arena to alter practice fences.
The warm up area should be monitored by a steward / marshal to ensure that these restrictions are observed at all times.
Updates to guidance for Scotland and Wales will be issued once the respective Governments have issued their changes to the current restrictions.