BEF urges London equestrian centres to access funding from Mayor's Skills Legacy worth £30 million
Wednesday 01 September 2010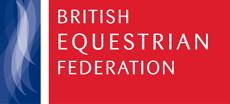 British Equestrian Federation is urging London's equestrian centres to access a slice of over £30 million – and offering advice as to how to do so.
As part of the Mayor of London, Boris Johnson's key election promises, the 2012 Olympic and Paralympic Games must deliver a genuine grass-roots sporting legacy of increased participation in sport and physical activity amongst Londoners.
"In total, in excess of £30 million is to be invested in grass-roots sport by the time of the Olympic opening ceremony", says project manager, Katie Couchman.
To understand how to access this funding the BEF has therefore secured Katie Couchman as a speaker at the next meeting of the London Horse Network, to be held at Mudchute Equestrian Centre, Isle of Dogs, on 28th September.
BEF representative for London, David Gadsby explains; "This is a staggering figure to be put towards accessing subsidized training, and we'll have to fight many other sports to secure it but I'm confident the London Horse Network can work collectively to put forward something that will benefit the individual and the industry as a whole."
Established as part of the BEF HOOF-Ride London Olympic Legacy, the London Horse Network aims to combine the expertise of riding centres and instructors to individual horse owners and riders and to connect them to external agencies, to develop the sport, improve standards and secure funding for the region.
Under the new leadership of Jodie Maile, the London Horse Network will also hear from Kelly Smith, Pro Active London Equestrian Relationship Manager at the meeting. Jodie explains, "Kelly will address the audience on how to link into Country Sports Partnerships, with a particular emphasis on creating links with schools so that equestrian centres can not only make the mid-week, daytime more profitable but also to create a lasting legacy, introducing scores of new volunteers into our sport and could inspire others into equestrian careers."
A few spaces remain and will be allocated on a first come, first served basis with those interested invited to contact Jodie Maile.
David concludes, , "This meeting will be a great opportunity for the London Horse Network and I hope it will not only encourage equestrian enthusiasts in London to get in touch and join the Network but also inspire other professionals with equestrian links to offer their advice and services to the Network so that the Legacy of the London Olympic Games is seen for decades to come."
If you would like to join the London Horse Network, or offer your expertise to the Network, contact Jodie Maile at jodievm@aol.com or Tel 07815 670035.