Friday, May 24, 2013
Congratulations to Jason James of CARDIGAN
Friday 13 May 2011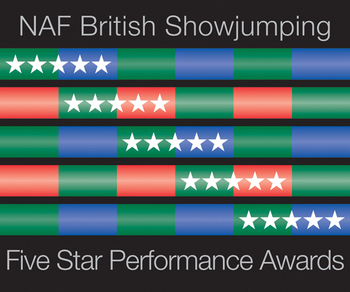 Congratulations to Jason James of CARDIGAN for acheiveing
The NAF British Showjumping Five Star Performance Awards in 1, 2 and 3 star levels.
Jason attended training at Aberystwyth as well as having come to training at Moor Farm, Haverfordwest.

His Coach, Mia Konenika states 'He is very open to learning and always comes to the next training session having put into practise what we've worked on the last time which as a coach makes life so much easier and enables training to progress really well.

Jason's been able to demonstrate this with his results and also with his success at completing the first 3 stars of the NAF Performance Awards.

He thoroughly deserves this award and hope he doesn't stop here so we can progress him up through 4 and 5 star!'
The NAF British Showjumping Five Star Performance Awards Programme delivers comprehensive training and a positive structure.

With a series of progressive standards, the 5* Award Programme provides clear goals and competencies for all levels and abilities to strive for.

Further details are availabe on the programme in an earlier story.