Monday, June 25, 2018
Valencia wins the Welcome to Yorkshire Amateur Qualifier.
Thursday 10 February 2011
Thursday 10 February 2011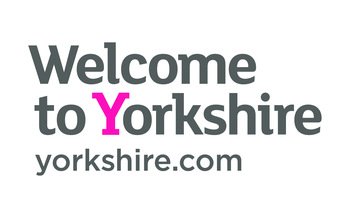 Hand Equestrian Centre in Avon, Somerset played host to the latest Welcome to Yorkshire Amateur Qualifier. With thirty two starters, Course Designer, Ian Clark built a testing course which saw fifteen combinations make it though to the jump off to battle it out for the three qualifying places.
Drawn first to go in the jump off, Cheltenham based James Loffet knew he had to throw down the gauntlet and put the pressure on the riders that followed. Riding his own fifteen year old grey gelding J C Prinz Amor, James jumped a clear round in a time of 37.17 seconds which proved to be just enough to hold on to the all important third position and the final qualifying place.
Local rider twenty two year old Nikki Baker who is based in Bath, Avon used her advantage of been drawn half way down the jump off order well. Riding her mothers eight year old chestnut mare Pollyanna VI the combination jumped a clear what looked to be an unbeatable time of 35.16 seconds. Nikki held on to the top spot right to the end until the last drawn rider twenty year old Jade Williams from Bristol went into the ring on her own thirteen year old grey mare Valencia Diamond. Jade went all out to get the top spot and her daring ride paid off when the combination came home clear in a time of 34.98 seconds.
The Welcome to Yorkshire Amateur Final will take please at the Yorkshire international Showjumping Event between 22nd and the 24th April 2011.
Welcome to Yorkshire Amateur Qualifier
Hand Equestrian Centre 6th February 2011
1st Jade Williams riding Valencia – 0/0 in 34.98 seconds-Qualified
2nd Nikki Baker riding Pollyanna VI – 0/0 in 35.16 seconds-Qualified
3rd James Loffet riding J C Prinz Amor – 0/0 in 37.17 seconds-Qualified
4th Ami Measor riding Belle Fleur – 0/0 in 37.28 seconds
5th Ami Measor riding Plucain – 0/0 in 37.34 seconds
6th Benjamin Collins riding Willem M – 0/0 in 37.55 seconds