Tuesday, April 24, 2018
The January NAF Shining Star goes to Jasmine Punter
Friday 03 February 2012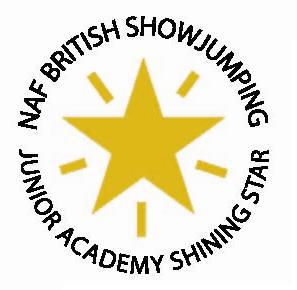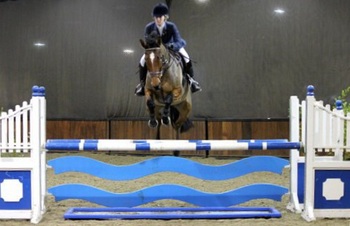 Jasmine, who is a member of the Wiltshire Junior is already a very talented horse woman. Always keen to improve her skills and knowledge she has attended nearly all of the Junior Academy coaching sessions and is currently working her way through the NAF Five Star Performance Awards.

Jasmine is also a great competitor and having forged a great partnership with her new horse they have already won a number of classes, qualified for the Blue Chip Championships and gained their Discovery and Newcomer requirement of double-clear rounds. Juggling horses with her education, Jasmine is currently studying for her A levels and works two evenings per week to help finance her showjumping.
Lead Coach Nicky Florence who nominated Jasmine commented "She is a joy to coach, a great listener and always has a smile on her face when riding. I currently have several young show jumpers and I wouldn't hesitate to ask her to work and jump them for me if she had the time"

Tracey Lloyd, NAF (Natural Animal Feeds) commented, "It is clear to see Jasmine is a very talented horse woman. Her commitment to her sport through dedicated and continuous education; including the NAF Five Star Performance Awards Training Programme which she is currently working her way through, has gained her the January NAF Shining Star Award. Many Congratulations."
The NAF Shining Star Award was introduced when NAF became a British Showjumping Business Partner. The award is for members of a Junior Academy who have shown a great deal of commitment, progression and outstanding behaviour along with their riding ability and much more. Riders are nominated by their lead coach, and then judged and awarded by NAF to one person each month.