Sunday, May 20, 2018
TEAM FOR LA BAULE TOP LEVEL NATIONS CUP ANNOUNCED
Thursday 12 April 2012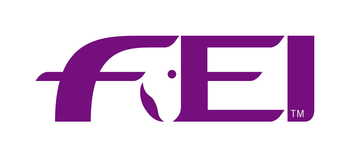 Rob Hoekstra, World Class Performance Manager for Showjumping has announced his squad that will represent Great Britain at the opening leg of the 2012 FEI Top Level Nations Cup in La Baule, France on the 10-13th May.
The squad will consist of:
Warwickshire based Nick Skelton with the Beverley Widdowson's 9-year-old bay stallion Big Star.
Hertfordshire based Ben Maher with Tripple X III, a 10-year-old black stallion that he home-bred and jointly owns with Quainton Stud
Peter Charles from Hampshire with Murka's Vindicat W a 10-year-old bay gelding jointly owned by Olga White and Tara Charles. Peter, a mainstay of the Top Level Nations Cup teams started his 2012 season off recently with successes in both Spain and Italy in preparation for the year ahead.
Peeblesshire based Scott Brash with his father's (Stanley) 13-year-old black gelding Intertoy Z on whom he recently had a number of good wins and placings with in Florida.
Kent based Guy Williams with Depardieu Van't Keizeilhof a nine year grey gelding owned by Lindsay Doran from Devon will also be making up the squad having recently won a Grand Prix on the Sunshine Tour in Spain.

Ben, Nick and Scott have only recently returned from Florida where they enjoyed a successful show with the horses they are taking to La Baule. Most notably was Nick Skelton's performance which saw he come home with the most jumper money of the show, which was no mean feat with many of the world's best having been present throughout.
The FEI Top Level League is a series of eight 5* Nations Cups in which official teams representing qualified nations compete against each other in their teams of four horse and rider combinations. The eight events take place across two rounds at eight of the most prestigious venues competing for a minimum of €200,000 at each.
It is imperative if you are to retain your position on the Top Level league that you finish in the top six of the nations contesting it at the end of the series to avoid relegation. Last year Great Britain finished in 3rd position.
The venues and dates for the series in 2012 are as follows:
La Baule 10-13th May (11th May Nations Cup)
Rome 14-27th May (25th May Nations Cup)
St Gallen 31st May – 3rd June (1st June Nations Cup)
Rotterdam 20-24th June (22nd June Nations Cup)
Aachen 3-8th July (5th July Nations Cup)
Falsterbo 12-15th July (13th July Nations Cup)
Hickstead 19-22d July (20th July Nations Cup)
Dublin 15-19th August (17th August Nations Cup)
For 2012 the six nations retaining their position and contesting the series are Germany, The Netherlands, Ireland, France, Belgium and Great Britain. They will be joined by Switzerland and Sweden who were promoted into the league at the end of the 2011 season.
For further information on the CSIO5* show at La Baule please visit www.labaule-cheval.com
The Nations Cup takes place on the 11th May at 13:35hrs local time and the Grand Prix on the 13th May at 12:30hrs local time.
FEI TV will be showing live footage from the event. To access this please visit www.feitv.org The programme will also be shown at a later date on Horse & Country TV. Please visit www.britishshowjumping.co.uk and click on 'whats on tv' for broadcast times.
The British Showjumping Teams are supported by Exchequer and National Lottery funding via UK Sport.