Monday, June 25, 2018
JESSICA MENDOZA SHINES IN THE TEAM MURKA & WORLD CLASS PROGRAMME U23 BRITISH CHAMPIONSHIP QUALIFYING COMPETITION AT THE HAND EQUESTRIAN CENTRE
Thursday 22 March 2012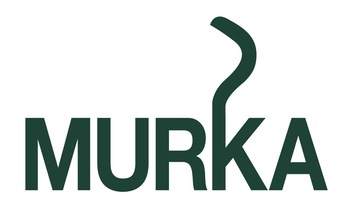 Jessica Mendoza, riding her mother Sarah's Classic Highfly shone in the third qualifying competition at The Hand Equestrian Centre, Somerset for the jointly sponsored Team Murka and World Class Programme U23 British Championship Final that will take place at the London International Horse Show, Olympia in December 2012.
The competition, which is open to riders aged 23 years or under, attracted a high class field of 28 entries that produced seven first round clears over an up to height technical course built by Raff Suarez; Jessica Mendoza riding Classic Highfly, World Class Development rider, Tim Page riding Trevor Sturman's Quentin Tarantino, Jessica Dimmock riding her mother Jackie's Capello II, Carian Scudamore with her father Nigel's Boy Major V/H Lindehof, Laura Robinson with her father Geoffrey's Cree Cruiser, Kerry Brennan with Liane Smith's Wellington M and Max Routledge riding mother Margaret's stallion Typhoon S.
In the jump-off, the two Jessica's again produced clear rounds, with Jessica Mendoza securing victory in a time of 39.05 seconds edging out Jessica Dimmock in a slower time of 42.98 seconds. In third place was Carian Scudamore in the quickest time of all in 37.16 seconds, but with four faults. In joint fourth place were Laura Robinson and Kerry Brennan, both incurring four faults in a time of 38.96 seconds and in sixth place was Tim Page who rolled two poles in a time of 37.85 seconds.
Unfortunately for Max Routledge he had to pull up in the jump off due to an injury to his stallion, Typhoon S.
Through the increased and generous support of Team Murka, there is a greater total prize fund of £1650 in each of the six qualifiers in the series, with the winner of each qualifier receiving £550 in prize money, together with £200 in value of Training Vouchers, which are awarded to the first six prize-winning riders who are currently eligible for British Team Selection.
Di Lampard, British Showjumping Consultant Head of Training who watched the class, commented, "It was a very good up to height course that really showed which young riders are up to this level of competition, with the course builder getting it just right with seven first round clears. The winning rider, Jessica Mendoza rode a fabulous round in the jump-off, both clear and fast and with her, at 15 years of age, being the youngest rider in the class, it is encouraging that someone of that age can win such a prestigious class as this, which can only bode well for the future of the sport".
A maximum of twenty-four riders will qualify for the Championship final with all qualifiedcompetitors 23rd birthday falling on or after the 1st January in the same year as the Championship final.The top seventeen horse and rider combinations will come forward from the qualifying competitions, based on league points accumulated from each horse/rider combinations best four results from the six qualifying competitions. Points will only be awarded to riders who are currently eligible for British Team selection.
Five horse and rider combinations from the 2012 British Young Rider European Team will automatically qualify by right and in addition to the maximum of twenty-two horse/rider combinations qualified through the above process, two wild card qualification places will be awarded, whose decision will be made by the World Class Programme Performance Manager. The number of wild card selections will only be increased if required to fill the quota of twenty-four places at the final.
Team Murka is a sponsorship vehicle for sailing and showjumping and is committed to pursuing excellence in both sports. They sponsor British Showjumper, Peter Charles, his family and his Team; supporting him to build a world class team of horses with a specific focus on the London Olympic Games in 2012 and beyond.
Team Murka is extending this support to help build the future of showjumping in Great Britain by sponsoring the Under 23 Championship Series and Final at Olympia and the young Charles Team of Harry (a winner at Olympia, 2010), Scarlett and Sienna Charles.
Team Murka are currently involved in upgrading the main Equestrian Complex of the Central Russian Army Sporting Club in Moscow, plus the organization & prize money for a series of Summer and Winter showjumping competitions held at the facility. The main objective of these competitions is to raise the level of involvement and the standard of showjumping in Russia, including children, junior & young riders, amateurs and professionals. Sponsorship also extends to supporting two Russian riders.
The World Class Development Programme is Lottery and Exchequer funded via UK Sport, and seeks to identify and develop talented athletes who have shown the potential to reach the world stage. The Programme underpins World Class Performance and, together with the Equine Pathway, they comprise the Equestrian World Class Programme, incorporating the three Olympic sports of dressage, eventing and showjumping, and the Paralympic sport of para-equestrian dressage.
The Programmes work closely with the three British Equestrian Federation Olympic Member Bodies; British Dressage, British Eventing and British Showjumping, whose own training and competition programmes work hand in hand with the programmes run within World Class.
There will be a further three qualifying competitions in the series;
· Aintree International Equestrian Centre (11/14 October)
· Ingliston Equestrian Centre (1/4 November)
· Addington Manor Equestrian Centre (14/17 November)
As these dates are provisional at this time, please look at the British Showjumping website for confirmation:- http://www.britishshowjumping.co.uk