Friday, May 24, 2013
Final chance to apply for the BEF England Excel Talent Programme
Friday 26 August 2011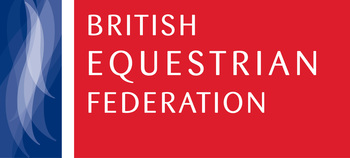 Applications will soon close for the new British Equestrian Federation's England Excel Talent Programme which will give up and coming young riders based in England the benefit of a new BEF programme to help them succeed in their goals to be the stars of tomorrow. The BEF England Excel Talent Programme, built on the success of the Regional Foundation Squads, was launched this summer with applications closing on August 31st. Young riders with ambitions to reach the top as a show jumping, dressage, para-equestrian dressage or event rider should complete and submit their applications now.
The Excel Talent Programme, which has been set up via funding from Sport England, will offer a high level of support and guidance for up and coming riders by offering a tailored pathway to support future sporting success.
The revised, nationalised format will allow the BEF to provide a heightened level of expertise to that available in the Regional Foundation Squads, aiding riders' development as all-round athletes and by working closely with British Dressage, British Eventing and British Showjumping will ensure added value to what is already on offer through the disciplines. The Programme will provide riders with the opportunity to access top equestrian specialists including coaches, physiotherapists, vets and nutritionists via a series of high quality rider performance camps.
Applications close on August 31
st
and riders should be between 16 and 24 years old on first application. Details can be found at
www.bef.co.uk
and on the British Dressage, British Eventing and British Showjumping websites