Monday, June 25, 2018
Dorset Academy Launch Date Announced
Monday 23 April 2012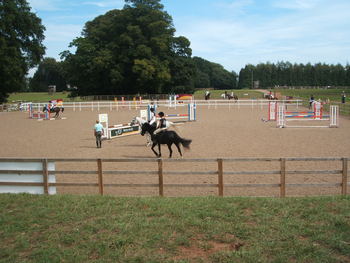 CALLING ALL DORSET MEMBERS


We are launching the Dorset Academy both Junior and Senior on Thursday May 3rd at 7pm with a fun evening at The Pavilion, Dorset Showground, West Stour by kind permission of the Trim family.

All members from Dorset or neighbouring Counties ie: South Wilts are welcome to come along find out more and join in the fun.

There will be a short introduction to the Academy, a talk with possibly some free samples from a nutritionist and a quiz. We will also be providing nibbles courtesy of Shirley, so they are sure to be delicious.
Rosie Moss will be our Lead Coach and she has already set a date for the first training session. This will be on Monday May 7
th
(bank holiday) and will take place in the Bridge Arena at West Stour (weather permitting) again by kind permission of the Trim family, members can book in for this on the launch night.
There is a regional Inter Academy pony team competition at Bicton Arena on May 12th and the National Area Team qualifier again at Bicton on June 23rd. Rosie will be keen to field teams,so come and get involved.
Please RSVP to: Anne Newbery
Anne.Newbery@Britishshowjumping.co.uk
or 07584 706463.