Monday, June 25, 2018
Surrey Area Training Dates - October - December 2011
Thursday 20 October 2011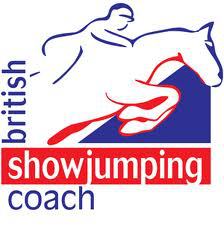 British Showjumping Area 44
Training Dates
Oct-Dec
Incorporating the NAF Five star performance awards
Date

Time

Type

Coach

Venue

Cost

Sat 29th Oct

9.30

NAF 1 star Award

Carl Belson

Willow Farm Stud

£60 with Lunch

Thurs 3rd Nov

4.00-Ponies 80-90cm

5.00-Ponies 90cm-1.10cm

6.00-Horses 80cm-1m

7.00-Horses-1m Plus

Area/Junior/Senior

Corinne Bracken

Willow Farm Stud

£25 Members

£30 Non Members

Sat 5th Nov

9.30

NAF 1 star Award

Carl Belson

Willow Farm Stud

£60 with Lunch

Thurs 17th Nov

4.00-Ponies 80-90cm

5.00-Ponies 90cm-1.10cm

6.00-Horses 80cm-1m

7.00-Horses-1m Plus

Area/Junior/Senior

Corinne Bracken

Willow Farm Stud

£25 Members

£30 Non Members

Sat 19th Nov

9.30 Ponies 80 cm

10.30 Ponies 90cm

11.30 Ponies 1m

1.00 horses 80cm

2.00 Horses 90cm

3.00 Horses 1m

Area/Junior/Senior

Course Jumping

Carl Belson

Parwood

TBC

£25 Members

£30 Non Members

Sat 3rd Dec

9.30

NAF 1/2 star Award

Carl Belson

Willow Farm Stud

£60 with Lunch

Sun 10th Dec

9.30

NAF 3 star Award

Carl Belson

Willow Farm Stud

£60 with Lunch

Sun 17th Dec

1.5 Hrs Sessions

9.30 Ponies 80cm

11.00 Ponies 90cm

1.00 Ponies 1m

2.30 Horses 90cm-1.10cm

Junior Academy

Carl Belson

Willow Farm Stud

£35Members

£40Non Members
The NAF Five star performance awards will be run as 1 theory and 2 riding sessions per day with the plan to be to get as many people through their 3 as possible by the end of the year which entities you to 6 months free membership with British Showjumping
One thing's for sure - you can never stop learning and as your education increases so will your confidence in the ring, as will that of your horse.
The NAF British Showjumping Five Star Performance Awards programme delivers comprehensive training and a positive structure. With a series of progressive standards, the 5 star award programme provides clear goals and competencies for all levels and abilities to strive for.

Whether you're new to the sport and want to know more about it, or an experienced amateur rider or full-time professional, each level of award requires you to set out your personal goals and achieve the ridden skills. This encourages good basic riding standards and knowledge of horse care, rules and equitation.

The awards are progressive so it's important not to miss out on the foundations. This is why riders are asked to complete the written questions in all awards below the level they are taking. This outlines the standards you need to meet at each level and will help to identify your goals.
For further Information please see the training page on British Showjumping's website