Saturday, May 18, 2013
Spotlight on.....
Wednesday 18 April 2012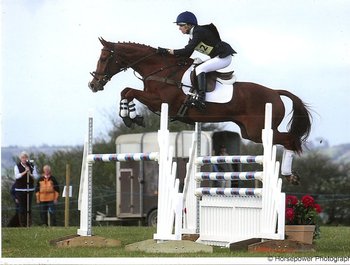 Name: Lauren Innes
Profession: Student at Lady Margaret Hall, Oxford University (reading Biological Sciences)
Apart from horses, what other hobbies do you have?
I don't have time for other hobbies! Horses, uni and earning money take up all of my time!
Where did you grow up?
I have lived at my current home near Hook, Hampshire since I was 10yo which has enabled me to have the horses at home throughout my riding career. This has been an incredible help throughout my school life and now being only an hour from Oxford makes keeping the horses fit feasible.
What was your first job?
I have worked at the Elvetham Hotel which hosts wedding functions, Christmas parties etc for the last 4 years as well as schooling and mucking out at various yards inc for my dressage and jumping trainers – Richard Barratt and Mark Corbett respectively.
What other pets do you have and what are their names?
We have 2 Jack russells – Poppy and her daughter Pebbles who regularly guard the lorry at events. A cat and 5 chickens.
What is your favourite movie?
I like a lot of films (most recently Knight and Day – its' hilarious!) but Cool Runnings must be a classic.
What do you/ did you want to be when you grew up?
After leaving uni I want to join one of the big accountancy firms (KPMG or PWC etc.), or possibly go into investment banking – basically a job that can fund my expensive hobby!
Where in the world would you like to visit?
I would love to go on an African Safari but my Dad is from New Zealand and we've only ever got as far as Australia – so a trip to NZ would also be lovely...
What would you say your biggest achievement was?
Being placed in my first CCI** in 2009.
Where do you see yourself 10 years from now?
Well although I do show-jump a little...I quite hope my current 3yo is classy enough to take me round Badminton...
Tell us something about yourself that people wouldn't necessarily know?
I'm pretty laid back (and almost always running late) – until it's a competition; I hate losing, even at board games...!