Monday, June 25, 2018
Shining Star Award for all Junior Academy Members
Wednesday 17 August 2011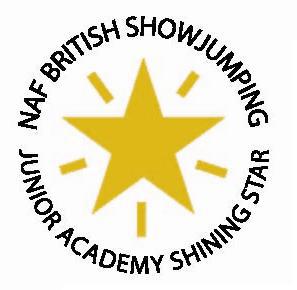 This new award which has been sponsored by NAF is to allow academy members to show off their achievements, the award will be nominated by the Academy Lead Coach and judged by NAF, to one person a month, where they will receive a Shining Star Certificate in addition to press release coverage announcing their win.
The nominations can be based on any aspect of the Junior Academy, for example; commitment, progression, outstanding behavior, riding abilities and much more. Along with the nomination you will have to provide a brief overview as to what the member has achieved and why they are being put forward.
The winner of the monthly award will receive a Shining Star Certificate, Badge and branded Saddle-Cloth.