Saturday, May 18, 2013
Rome FEI Nations Cup ANNOUNCED!
Thursday 17 May 2012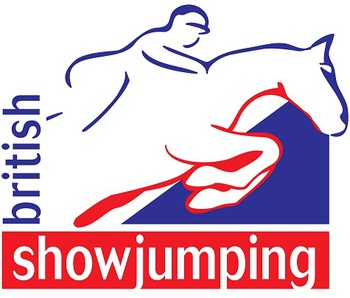 The second leg of the FEI Top Level Nations Cup is soon to get underway in Rome (24th – 27th May). Five British Riders will travel out with only four being selected to contest the FEI Nations Cup.
The squad is as follows:
- Scott Brash from Peebles, Scotland and Lady Pauline Kirkham & Lady Pauline Harris' 10 year-old bay gelding Hello Sanctos.
- Peter Charles from Alton, Hampshire and Olga White, Tara Charles & Team Murka Ltd 10 year-old bay gelding Murkas Vindicat W
- Tina Fletcher from Farringdon, Oxfordshire and Lady Pauline Harris 13 year-old chestnut gelding Hello Sailor.
- William Funnell from Dorking, Surrey and Julie Slade's 9 year-old British bred chestnut gelding Billy Angelo.
- Guy Williams from Canterbury, Kent and Lindsay Doran's 9 year-old grey gelding Depardieu Vant Kiezelhof.
The Nations Cup will take place on Friday (25th ) at 17:30 (CEST) with the Grand Prix commencing on Sunday (27th) at 14:15 (CEST)
The British Showjumping Teams are supported by Exchequer and National Lottery funding via UK Sport.
The FEI Nations Cup™ is a five-star competition in which official teams representing nations compare their merit. At each event the teams gain points according to their placing. At the end of the 2012 season the team with the highest points wins the FEI Nations Cup™ and the two teams with the lowest points will be relegated to the FEI Nations Cup Promotional League. The highest placed team from the 2012 FEI Nations Cup Promotional League Final and the highest placed Team on the FEI European Nations Cup Promotional League standings immediately prior to the 2012 FEI Nations Cup Promotional League Final will join the FEI Nations Cup™ Top League for 2013.
2012 FEI Nations Cup Dates:
La Baule (FRA) – 10/13 May
Rome (ITA) – 24/27 May
St Gallen (SUI) – 31 May/3 June
Rotterdam (NED) – 20/24 June
Aachen (GER) – 3/8 July
Falsterbo (SWE) – 12/15 July
Hickstead (GBR) – 19/22 July
Dublin (IRL) – 15/19 August
For more information on this series please visit www.fei.org
For further media enquiries, please contact the British Showjumping press office on 02476 698806 or press@britishshowjumping.co.uk