Thursday, April 19, 2018
Horse and Rider Feature on Surrey based UKCC Level 3 Coach - Christine!
Thursday 20 October 2011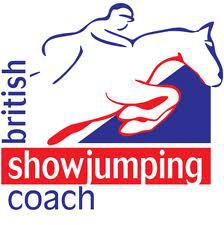 British Showjumping Approved UKCC Level III Showjumping Coach,
Christine Shubrook is featured in the November issue of national
riding magazine Horse & Rider.
The article 'Soar With Confidence', written by Kelly McCarthy-Maine,
covers one of the clinics that Christine runs at her yard in Surrey.
Each clinic has a different focus. The featured clinic was titled 'Let's
Get Going' and is for young horses, horses returning to work or
riders returning to jumping.
Christine uses her Showjump coaching skills and her NLP Practitioner
training to grow the rider's belief in themselves and their skills which in
turn brings confidence.
Christine says "I like the clinic format as it gives the riders some quality
time with their horse and a chance to look at some techniques in more
detail. The riders have time to ask questions through the clinic and
absorb the information"
Here are some pictures of the day, and some comments on the clinic &
article
"It was a pleasure to watch Christine take a group of riders through
exercises on the flat and over poles to build their showjumping technique
and confidence. By day two, riders were able to apply what they learned
progressively in the school to conquer a course of showjumps in a grass
arena. Goal setting and mental rehearsal sessions are great additions to
traditional clinics and riders left inspired, with homework and a plan on
how to reach their goals."
Kelly McCarthy-Maine.
It's a really comprehensive feature and the various steps in the training
which ended with the competition day tips was clear and simple for people
to follow and motivate them to do more jumping. I also thought the way
you built up from doing the pole work around 'the course' and teaching
them how to ride in between the fences was really informative and an area
which is not gone into in that much detail in the horse magazines articles
that I read previously.
Alison Thomson
To find out more buy November Horse & Rider! Details of other clinics run by Christine are on the web site
www.thundry.co.uk.