Friday, May 24, 2013
Central Region Academy Awards Night and Buckinghamshire dates for you diary……
Friday 24 February 2012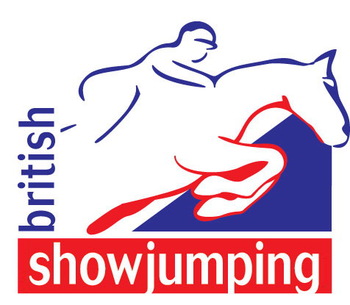 On the 3rd February 2012 the Junior Academy held their annual presentation evening at Bury Farm's Gala Show.
It was an interesting evening and included a course walk with Di Lampard for all of the members followed by great hospitality from Bury Farm regardless of the cold and the failing lights.
We raised funds by means of an auction and raffle to help towards sending teams to the annual Inter Academy Team Show in August.
Our thanks go to all that kindly supported the event. A special thank you goes out to Laura Cutter of Equilibrium who generously gave prizes to all our winners.
Academy Award Winners:
Pony Proficiency Award:
Georgie Burchmore-Eames, Holly Thubron, Kristina Philpot, Sadie Lupson and Rhiannon Lawrence
Nicest Pony Award:
Rachel McLaughlin Midnight Velvet
Most Points in 2011 Award:
128's – Jodie Burchmore-Eanes (Blazing Dancer)
138's – Katie Horgan (Alpachineo)
148's – Jordan Lye (Touch of Frost)
Horses – Charley Edwards
Most Improved 10 and Under Award:
Jodie Burchmore-Eames
Most Improved 11 -13 age group Award:
Reed McLaughlin
Most Improved 14-16 age group Award:
Georga Wakelin
Most Improved Rider on Horses Award:
Toby Smith
Most Improved Overall Rider Award:
Ellie Balian
Outstanding Achievement Award:
Zoe Smith and Olivia Spurrel.
Well done to all of our prize winners!
Dates for your Diary:
The next training will take place on 29th February at Bury Farm.
Bucks AGM and Annual Dinner will take place on Friday 2nd March 2012 at Oakland Park Golf Club, Chalfont St Giles, Bucks HP8 4LW. The AGM commences at 6.45pm and the dinner will follow with an 8pm start. Our guest speaker will be Ross Irving and there will be a presentation of Area Points Awards and a Raffle. The 3 course meal is £22.50 and must be pre-booked by contacting Julie Hayes on 01494 867212 or email Julie@tvav.co.uk Please do try and support your AGM then you can sit down and enjoy a very good meal and evening.
Our Area Show will be held on Bank Holiday Monday 4 June 2012, the show will be held at Addington Manor, so once again do please try and support your area show, last year we were able to make a donation of £500 to the Air Ambulance from the proceeds of the show. We were also able to host a hospitality marquee at the Bucks County Show. All the committee and officials give up their time voluntarily in order to run what has become a very successful area show. Schedules will be posted on our area web site in due course www.bs-area39.com.
We are very fortunate in Bucks to have so many shows this summer, a full schedule of shows will be held at Addington Manor EC, Snowball Farm, Bury Farm, Quainton Stud, plus the Junior Academy will be holding shows, log on to the web site for details of venues and dates.
We can look forward to a good summer of showjumping.
Mavis Wilson
Area Rep.