Marion Wilson - Obituary
Monday 17 December 2018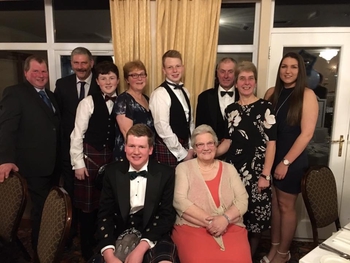 Marion Wilson. 26/02/41 - 08/12/18
It is with deep regret that British Showjumping announces that one of its long-standing Judges Marion Wilson sadly lost her battle with cancer on December 8th.
A great lady who became involved with judging in the seventies when her daughters Gaye and Jane started competing. She judged almost every weekend be it at unaffiliated or BSJA Shows and soon became a very popular judge at the County Shows up and down the country. She judged at The Champions of Scotland and indeed The Royal Highland.
Marion served her time as an Area Representative for Fife and although very quiet and unassuming , she did more than her share for Scottish Showjumping. With her family she ran BSJA shows at their home farm Duloch.
Marion was an active member and Chairperson of The Scottish Sports Horse Committee and she and her husband John were always major helpers at all the SSH events.
After finishing as a judge she was then half owner of the good mare Soistara which she watched go from her first show to Grade A and had two trips to Birmingham HOYS to watch the mare compete.
Marion will be sadly missed by husband John and daughters Gaye and Jane along-with all the grandchildren.
For those who would like to pay their respects please note the funeral will be held on Friday 21st December at 11.30am at Dunfermline Crematorium, moving onto Garvock House Hotel.