Sunday, May 20, 2018
Young Horse Training 2014
Tuesday 21 January 2014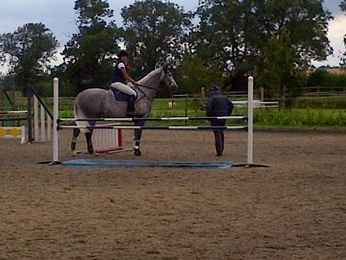 As a result of the success of British Showjumping's Equine Pathway programme, we are looking to develop specific young horse training at a regional level.
East Midlands Young Horse Training has been organised with Andrew Saywell and will take place on 17 April at Mill Farm, Newark, Notts NG25 5SZ.
Horses will be grouped according to age (from 4yr olds through to 7yr olds) with a maximum of 4 horses in a group. Each group will have a 75 minute session.

Sessions will be £27/members and £32/non-members. Bookings need to be made in advance by contacting Ruth Tyler on tel: 07584 706461 or ruth.tyler@britishshowjumping.co.uk
More sessions in the North will be avalible soon

Please note that the British Showjumping cancellation policy will apply.