Friday, May 24, 2013
East Yorkshire (Area 15A) - Area Report
Tuesday 01 February 2011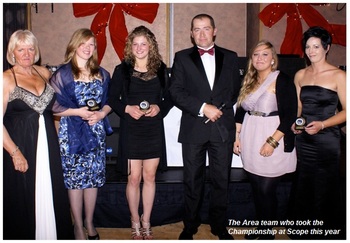 Happy New Year to all our members and supporters, hopefully the cold snap will have relented and members will have been able to jump at some winter shows.

Thank you to everyone who supported the Area Christmas Ball at the Ramada Jarvis in November, a great night was had by all.

Congratulations to Emma Stoker who qualified for the under 23's and to Lucy Carver who was 5th in the 128cm Championship at HOYS on Indies Crusade. Also well done to Hayley McCaie for qualifying Mister Tom for the Welcome to Yorkshire Amateur Final, this new show is to be held at Sheffield in April.
We also have a few members who are on the injured list; we wish them a speedy recovery and hope they are back riding soon.
DATES FOR DIARY: Spring Show – Bank Holiday Monday 2nd May 2011 to be held at Bishop Burton for both Ponies and Seniors.
Summer Championship Show – Sunday 14th August 2011 at East Park, Hull. Schedules will be available for both on the website in due course.