Charles Britton appointed British Showjumping Chairman
Tuesday 29 January 2019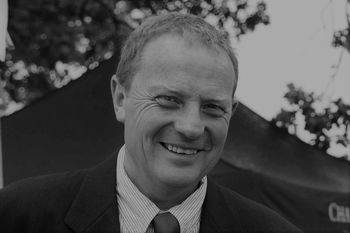 British Showjumping is pleased to announce that Charles Britton has accepted the voluntary post of Chairman of the Non-Executive Board, a position that was ratified by the Members Council earlier today.
Charles, who has been involved in Showjumping for more than five decades, will take over the role from the current Chairman, Les Harris, from the 1st April 2019 for a three year term.
Bringing a wealth of experience from multiple areas, Charles is passionate about the sport and about driving it forward whilst ensuring that it is inclusive for all, from the grass roots rider through to those competing at the highest international levels.
Initially competing as a child himself, Charles continued to participate whilst helping his children in ponies and on to horses, as well as enjoying the ownership of horses competing internationally.
His highly renowned business, Charles Britton Equestrian Construction, designs and builds equestrian facilities for all horse owners and riders, at all levels of equestrian sport.
Alongside this operation, Charles is also the proprietor and show organiser of SouthView Equestrian Centre, a permanent dedicated competition venue in Cheshire, where showjumping is offered for all abilities throughout the year. An innovator in the sport, Charles stepped in at short notice to host the British Masters International event in 2011 when its former venue was lost. This was a brave step and major commitment to make for a permanent show centre at the time, with SouthView being the first venue of its kind to run an FEI 3* level event.
Talking at the time Charles said "We strongly believe that this show must continue, and that British riders should have more opportunity to compete on the world stage on their home soil. If at SouthView we can prove it can be done, I would hope that other UK venues will feel they can do the same and more'.
The show was hugely successful and continues to be so, setting a role model that has indeed inspired the hoped for increase in the number of International shows since offered in this country.
Previously serving on the British Showjumping National Sport Committee and also the Members Council, Charles brings a level of understanding and consideration which encompasses the entire membership needs.
When advised of his selection Charles said "I couldn't be more pleased at being appointed to this role and I also feel extremely honoured at being able to support showjumping in this way. I believe that I can represent all membership perspectives and I will strive to ensure the sport continues to develop and move forward in the best ways that I believe possible".
Iain Graham, Chief Executive for British Showjumping said "I speak for the entire Non-Executive Board when I say they look forward to Charles joining them in his new role. Charles has an in depth understanding of the sport and this, accompanied with his business acumen, made him a perfect candidate. A view that was mirrored by the Members Council who ratified his appointment unanimously earlier today.
"I would also like to take this opportunity to extend our thanks to Les Harris, who will step down as the current Chairman at the end of what will be his second term and to acknowledge the diligent and relentless work that he has done to assist the sport move forward to its current position - a sport that is fully compliant to the UK Sport Code of Good Governance and which is in a strong position financially".