Friday, December 06, 2013
Sam Hutton takes the New Forest British Showjumping Business Partnership International Stairway
Friday 29 July 2011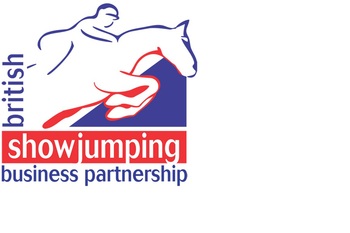 The New Forest and Hampshire Show hosted the seventh leg of the British Showjumping Business Partnership International Stairway today.
With only two combinations jumping the first round clear the quickest three four faulters also went through into the jump off. It was these three four faulters that ended up taking the top three places with Hampshire based Sam Hutton coming out on top. Riding the nine year old bay gelding Astral 57 owned by Tony Newbury and Ali Ghandour, Sam jumped clear in the jump off giving him a total four faults in a jump off time of 45.78 seconds.
Second place went to William Funnell from Surrey on his first of two rides in the jump off, Carol Toliver's thirteen year old bay stallion Kepi D'Elle. With one fence down in round one and clear in the jump off left William also on four faults in a slightly slower time of 46.38 seconds.
Also with a fence down in round one but jumping clear in the jump off was Suffolk based Tim Page riding Trevor Sturman's thirteen year old chestnut gelding Quentin Tarantino. Coming home in a jump off time of 46.80 seconds put Tim in third place.
Phillip Miller was partnering the eleven year old grey gelding Caritiar Z jointly owned by Nigel Eccles, Di and Pennie Cornish. Jumping clear in the first round put Phillip in a good position but unfortunately lowering two poles for eight faults in a jump off time of 44.62 seconds put him in to fourth Place.
William Funnell on his second ride of the jump off, Julie Slade's eight year old chestnut gelding Billy Angelo. Having two fences down early on in the course William slowed considerably meaning he also picked up some time faults leaving him in fifth place.
New Forest and Hampshire Show
Wednesday 27th July 2011
British Showjumping Business Partnership
1st Sam Hutton riding Astral 57 – 4/0 in 45.78 seconds
2nd William Funnell riding Kepi D'Elle – 4/0 in 46.38 seconds
3rd Tim Page riding Quentin Tarantino – 4/0 in 46.80 seconds
4th Phillip Miller riding Caritiar Z – 0/8 in 44.62 seconds
5th William Funnell riding Billy Angelo – 0/14 in 56.07 seconds
6th Timothy Davies riding Valentijn – 4 faults
7th Timothy Davies riding Salome II – 4 Faults
8th Mark Armstrong riding Ronaldo 110
The British Showjumping Business Partnership has been created with a view of bringing like-minded companies and individuals together. Focused on creating an environment which will allow investors to form new business relationships and obtain exposure within the sport it also assists the sport to meet its own performance pathway objectives. These are a few of the organisations that have been brought together by the Business Partnership scheme; Marsh, Next, Champion and Chester Racecourse.
Further information on how to join the Business Partnership and to assist with the delivery of medals for Great Britain can be on the British Showjumping website
www.britishshowjumping.co.uk