Monday, December 09, 2013
Congratulations to……
Tuesday 05 April 2011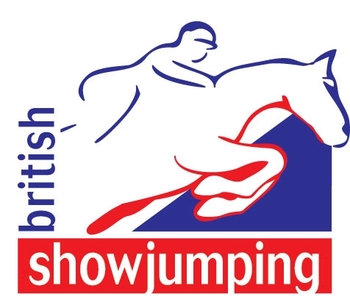 Nick Skelton and Beverley Widdowson's Big Star who finished in second place in the Wellington Equestrian Festival Open at the weekend. And to Nick and Carlo 273, also owned by Beverley Widdowson who finished in fourth place in the FT Consulting 500,000$ Grand Prix.
To Chloe Aston riding Joanne Aston's Kolibri Classic who won the Invitational Small Tour Grand Prix at the Sunshine Tour and who also went on to win the Ladies Grand Prix aboard Zafira, also owned by Joanne Aston.
To Bruce Menzies and Old Lodge's Sultan V who took the runner-up spot in the Invitational Big Tour Grand Prix at the Sunshine Tour. To Peter Charles riding Team Murka and Olga White's Murka's Pom d'Ami who finished in third place.
To Daniel Moseley riding the Billy Stud's Billy Grand, who won the 1.50m Grand Prix at the Sunshine Tour. To Tim Page and Quentin Tarrantino, owned by Trevor Sturman who finished in third place and Nicky Boulter riding Old Lodge's Super Trooper de Ness who took fourth place.
To William Whitaker riding Ian Whitaker's Sarlino who took runner-up spot in the Grand Prix at CSI3* Arezzo.
To Graham Lovegrove riding Sarah Hancock's Tin Tin into second place in the Grand Prix at CSI3* Vidauban.
And finally to Mark Bunting with William Bunting's Arlette II who finished in third place in the Grand Prix at CSI2* Moorsele.
I am sure you will all agree a brilliant weekend for GB! Well done to them all.
Changes to the National Equine Anti Doping and Controlled Medication rules announced
The British Equestrian Federation has announced a new set of National Equine Anti Doping and Controlled Medication rules (BEFAR). The new rules, which closely mirror the FEI guidelines, will affect all BEF Member Bodies which are FEI disciplines and will be incorporated into their rules on publication of their forthcoming rulebooks.

All disciplines will be fully compliant by 1st January 2012. The BEF Member Bodies concerned have welcomed this standardised system, which will create a clear policy for all members across those disciplines, with all adhering to the same prohibited substances list, sanctions and procedures. British Showjumping will be the first to join the system on 1st April 2011.

The new system will see an increasing number of anti-doping tests across the disciplines and all affiliated members should expect their horse to be tested, whether they are competing at grass roots level or at a National Championship. The Equine Anti Doping and Controlled Medication Rules for international competitors remain unchanged.

The new rules, which have been instigated by the FEI, apply to all National Federations, with the deadline for compulsory compliance for Federations set at 1st January 2012. It is hoped that the creation of standardised national guidelines will make things clearer for riders, particularly those that compete in more than one discipline. Once all of the FEI disciplines introduce the new rules, the prohibited substances, procedures and sanctions will be the same, whatever the discipline someone is competing in.

It is important to note that the new system, in line with the FEI, adopts their prohibited substances list in its entirety, including a ban on Non-Steroidal Anti Inflammatory Drugs (NSAIDs). Under the new National system, these will be classed as Controlled Medications, which, if found in a horse's sample during competition, will result in a violation. BEFAR is supported and funded by all BEF Member Bodies and UK Anti Doping (UKAD).

The BEFAR and prohibited substances list can be found on the BEF website under the Information for Competitors section.
National Equine Therapeutic Use Exemptions
Banned Substances/Controlled Medication Substances
Under the new national system there are two sorts of substances that are prohibited in competition:
Banned Substances
Controlled Medication Substances
With Banned Substances the rules are crystal clear – they should never be used to treat a horse. So if your horse is tested and a Banned Substance is found in your horse's sample there is no excuse and you must accept all of the consequences.
In the case of Controlled Medication Substances, you should not be competing with any of these substances in your horse's system even though they may have a legitimate clinical use outside of competition.
So what happens if your horse requires treatment out of competition with a Controlled Medication Substance?
You can treat your horse but you need to be extremely careful to ensure that the substance has left your horse's system before it competes.
The International Equestrian Federation (FEI) has done a lot of research in this area and has produced a really helpful list of Detection Times (see www.feicleansport.org) based on the average horse. This may help your vet to estimate when your own particular horse should no longer have the medication in its system. However as we all know our horses are not "the average horse" and so there is always a risk that your particular horse will still have a trace of the substance in its system. Your vet should be able to give you specific advice relating to your own horse.
If you are concerned that there will be a trace of a Controlled Medication Substance in your horse's system you should not compete.
So what is an NETUE?
An NETUE is a special exemption granted by a technical committee of veterinarians and pharmacologists in circumstances where a Controlled Medication Substance is found in a horse's sample and on examination it is clear that the substance was legitimately administered for a legitimate therapeutic purpose.
It is possible to apply for an NETUE on the basis of legitimate therapeutic use but you should be aware of the following:
· The NETUE process requires your Veterinary Surgeon to complete a Medication Form at the time of administration to confirm that he/she has been required to administer a Prohibited Substance to your horse for genuine clinical reasons;
· It also requires the Medication Form to be handed to the Testing Veterinarian at the time the test is taken. No NETUE application is allowed in any other circumstances. Medication Forms will not be accepted after the test has been taken.
· If the result of your horse's test is positive for a Controlled Medication Substance, and you have submitted a Medication Form at the time the sample was taken naming that substance, you may apply to the BEF Technical Committee for an NETUE in respect of that named substance.
· You must apply for the NETUE within 10 working days of the test and on the appropriate form
· There is no guarantee that your application for an NETUE will be granted.
· It is not possible to apply for an NETUE for a Banned Substance.
You should note that you cannot submit a Medication Form retroactively, ie. after the test has taken place. It must be submitted at the time of the test.
You can download a Medication Form and an NETUE Application Form from the Clean Sport pages of the BEF website, or by contacting your discipline head office.
What if I am an International Rider?
Riders who also compete under FEI Rules should pay particular attention to the NETUE process when competing nationally as it differs from the process for International ETUEs. Specifically, they should note that:
· There is no guarantee at national level that a Veterinary Delegate will be present at competitions. - As a result, it is not possible to gain permission to compete in the form of an NETUE either at the competition or in advance of competing;
· All applications for NETUEs are retrospective and there is no guarantee that an application will be granted.