Monday, December 09, 2013
British Showjumping Academy Training in Suffolk
Monday 07 November 2011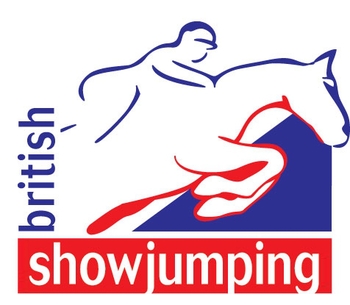 SUFFOLK
BS JUNIOR ACADEMY
Please complete the enclosed form and return it to:
Emma Lacey
Pit Cottage, 8 Vicarage Lane, Mettingham, Bungay, Suffolk, NR35 1TE
Please ensure that you return your training booking form at least 7 DAYS in advance, this excludes Pony Proficiency Training which is pay on the evening.
Please provide an email address which is regularly checked so that we can contact you with training times, news and competition information. Any enquiries or questions about the training please contact Emma Lacey 01986 896070/ 07748490453
If you would like to sit the Pony Proficiency Test before the date in February please let me know and we can make arrangements.
DATE

VENUE

Type of Training

Name and Age of Rider

Name, Height and Grade of Horse

FEE

Weds 26th October 2011

Topthorn Equestrian Centre, Grove Farm, Stonham Aspal, Stowmarket, Suffolk, IP14 6BX

Ridden Group Sessions

5pm - 8pm

£20

Monday 31st October

Pit Cottage, Vicarage Lane, Mettingham, NR35 1TE

Dismounted Pony Proficiency Training 6pm - 7pm

Dismounted

£5.00

Monday 14th November

Pit Cottage, Vicarage Lane, Mettingham, NR35 1TE

Dismounted Pony Proficiency Training 6pm - 7pm

Dismounted

£5.00

Weds 23rd November

Topthorn Equestrian Centre, Grove Farm, Stonham Aspal, Stowmarket, Suffolk, IP14 6BX

Ridden Group Sessions

5pm - 8pm

£20.00 per rider per session

Monday 28th November

Pit Cottage, Vicarage Lane, Mettingham, NR35 1TE

Dismounted Pony Proficiency Training 6pm - 7pm

Dismounted

£5.00

Monday 12th Dec

Pit Cottage, Vicarage Lane, Mettingham, NR35 1TE

Dismounted Pony Proficiency Training 6pm – 7pm

Dismounted

£5.00

Weds 25th January

Topthorn Equestrian Centre, Grove Farm, Stonham Aspal, Stowmarket, Suffolk, IP14 6BX

Ridden Group Sessions

5pm – 8pm

£20.00 per rider per session

Monday February 6th

Pit Cottage, Vicarage Lane, Mettingham NR35 1TE

Dismounted Pony Proficiency Training 6pm -8pm

Dismounted

£5.00

FebruaryHalf Term tbc

TBC

Group Pony Proficiency Test

£50 per rider

Total

£
Name and Address
Contact Phone No: Contact mobile number:
Current email address: