Sunday, June 24, 2018
Sportivate Leicestershire
Monday 26 March 2012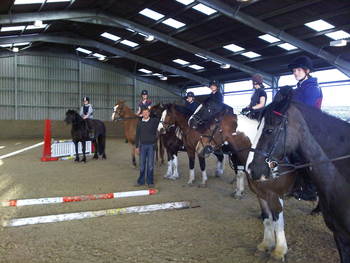 Sportivate sessions have now been running for 5 weeks at Somerby Equestrian Centre with British Showjumping coach, Michael Jones.
8 riders have signed up to the six week course which has been heavily subsidised by Sport England. The initial sessions focussed on straightness, turns and flat work and now the riders have progressed to small courses of jumps, concentrating on accuracy!
The final sessions will be held next Sunday where the riders will jump a full course! It is great to see the progression that all of these riders have made and thank you to Michael for putting so much work and enthusiasm into these sessions!