Thursday, April 19, 2018
Lincolnshire Sportivate
Friday 30 March 2012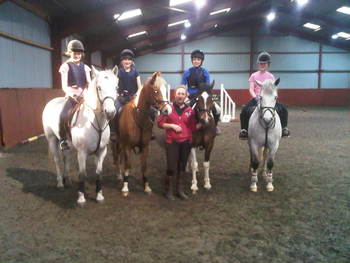 The final Sportivate session was held last night at Horse World EC with coach, Joanne Burns. 8 riders have attended 6 weeks of training which has been subsidised by Sport England.
Throughout the course the riders have set themselves goals. focussed on key areas that they need to improve on and have assessed their own progress. They have even completed homework inbetween the sessions!
Last night was a mock competition which demonstrated the huge improvements that all of the riders have made throughout the the course! Well done to all of the riders and thank you to Joanne for all of your hard work! Thank you also to Carole Bishop-Martin for kindly setting up a full course for the final session.