Tuesday, May 21, 2013
Lincolnshire and Nottinghamshire academy training
Friday 08 June 2012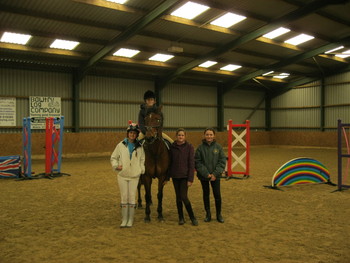 The Lincolnshire and Nottinghamshire Academy held a fun filled training day at Milton Equestrian Centre yesterday!
16 riders attended and took part in team building, ridden sessions with Selina Cawkwell and Course building with Amanda Cole. Each rider was also given a portfolio to work on!
A huge thank you goes to Amanda Cole, Joanne Burns, Dani Elliott, Heather Truelove and Selina Cawkwell for their hard work putting on this academy training.
The next session will be held in August and further details will be available shortly.