Monday, June 25, 2018
Zebra Products Renew Support of the British Showjumping Business Partnership
Monday 13 February 2017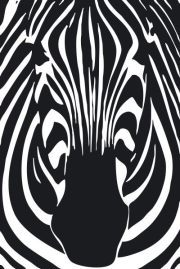 The UK and Ireland's leading distributor of premium equestrian brands, Zebra Products Ltd, will be continuing their support of the British Showjumping Business Partnership for the second consecutive year. The Business Partnership underpins the sport's performance pathway programme.
Catering for both horse and rider, the experienced Zebra Products team operates from its headquarters in North Wales and is headed up by Managing Director Simon Middleton. Brand ambassadors are a key part of what Zebra Products do and they already work with a number of top showjumpers including Brits Scott Brash and Ben Maher.
The Zebra Products portfolio includes; Italian saddle makers Amerigo and Equipe, gorgeous clothing brands; Cavallo, PK Sportswear and Kastel, renowned boot manufacturer Konigs, leaders in horse bits Sprenger, Fleck whips, uvex - innovative, stylish and safety focussed equestrian helmets, horse rugs by Bucas, supplements and care products from Cavalor and horse boots and Magnetik therapy products by Veredus.
"Our brands have great synergy with the showjumping market and so it makes sense for us to support British Showjumping," said Simon. "We really enjoyed working together for the first time last year and found the relationship to be of great benefit. Here's to what will hopefully be as equally a successful partnership in 2017."
Maria Haig, Head of Communications for British Showjumping added "We are delighted to be working with Zebra Products once again in this way and we are grateful for their continued support of the Business Partnership. Their brand portfolio is popular within the showjumping market and this alignment offers the ideal platform for widening the promotion of the products within those brands."
To find out more about Zebra Products, visit www.zebraproducts.co.uk or contact one of the friendly team on 01352 763350.