Winter Pony Championships at South View EC
Friday 13 April 2018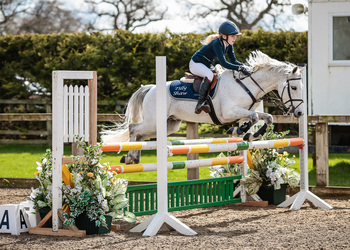 This weekend will see South View Equestrian Centre play host to some of the 2018 Winter Pony Championships.
Across the two days of competition there will be a whole host of classes on offer as well as six Championship Finals taking place. The Championship titles on offer are:
128cm Springboard Final, 138cm Springboard Final, 10 Years and Under Style and Performance Final, 11 Years and Under Final, 128cm/138cm Handicap Special Final and the 148cm Special Champion.
Pre-entries are still open for those eligible for the Finals. Entries also remain open until the day of competition for all other classes.
The full schedule and further details can be found here.