Thursday, May 23, 2013
Tri-Zone Airlite Senior Discovery Regional Final at Pyecombe Horse Show
Sunday 05 August 2012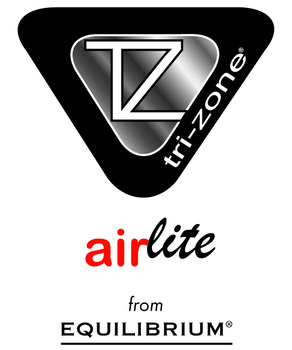 The last of the Tri-Zone Airlite Senior Discovery Regional Finals took place on Saturday 4th August 2012 at Pyecombe Horse Show in Pyecombe, West Sussex. The class attracted entries from more than 40 horse and rider combinations.
From the total number of entries, 43 riders and horses came from all over the country to start in the Regional Final with the aim of qualifying for the Tri-Zone Senior Discovery Championship Final, which will be held at the Plevin British Showjumping Scope Festival (26th August – 1st September 2012).
After first having to produce two clear rounds, 25 combinations made it through to the final jump off and of these combinations, 11 talented combination then went on to produce their crucial third clear to qualify them for the Championship Final.
The class was won by 30-year-old Charlotte Foreman from Canterbury, Kent and Charlotte rode Caroline Phillips' seven-year-old chestnut mare, Venus UK, to victory. The combination finished clear over the final jump off course in an impressive time of 43.07 seconds. This time gave Charlotte almost half a second in hand over the second placed combination.
In second place was 24-year-old Louise Stoner from Haywards Heath, West Sussex and she achieved her treble clear on board Martin Stoner's six-year-old bay mare, Chill Me. Louise produced her immaculate third clear in a time of only 43.50 seconds to ensure that she clinched second.
In third after the final jump off was 28-year-old Lisa Declerk from Thetford, Norfolk and she achieved her treble clear on board Tania Bullard's seven-year-old mare Bullards Foreign Money. Lisa rode her third clear in a time of 49.05 seconds.
A further eight riders also achieved an impressive treble clear in times of under 56.00 seconds and the total numbers of riders qualified for the Championship Final was 11 following this last Regional Final.
Pyecombe Horse Show – Saturday 4th August 2012:
Tri-Zone Airlite Senior Discovery Regional Final Results:
1st Charlotte Foreman riding Venus UK – 0/0/0 – 43.07 seconds
2nd Louise Stoner riding Chill Me – 0/0/0 – 43.50 seconds
3rd Lisa Declerk riding Bullards Foreign Money – 0/0/0 – 49.05 seconds
4th Liz Millard riding Casanova Phin – 0/0/0 – 49.32 seconds
5th Samantha Smith riding Pauldreys Lennon – 0/0/0 – 49.37 seconds
6th Kristy Deacon riding Belagio Breeze – 0/0/0 – 49.89 seconds
7th Louise Fisher riding Parisian Girl – 0/0/0 – 52.61 seconds
8th Anna Beck riding Sweet Shutterfly – 0/0/0 – 52.76 seconds
9th Alice Cadman riding Billy Dynamite – 0/0/0 – 53.71 seconds
10th Kerri Hourihan riding Danasen – 0/0/0 – 55.05 seconds
11th Poppy Stronge riding Guess Who IIackpot – 0/0/0 –55.76 seconds
The Plevin British Showjumping Scope Festival 2012 will take place from the 26th August – 1st September 2012 at Staffordshire County Showground.
Tri-Zone Airlite:
Tri-Zone Airlite Boots have been designed and developed by EQUILIBRIUM Products, a company dedicated to making products that are of the highest quality, giving you the confidence that your horse is protected and can perform to the best of his ability.
Tri-Zone Airlite Boots, are a highly innovative new range of boots that completely challenges the traditional rigid boot design by providing high protection whilst maintaining lightness, flexibility and breathability.
Unlike other showjumping boots, Tri-Zone Airlite Tendon and Fetlock boots use a triple layer system to provide excellent protection without any impediment or restriction offering an extremely comfortable and lightweight boot. The Tri-Zone Airlite range has been tested in an independent safety laboratory for its ability to reduce concussion and resist penetration using the same test as body protectors and police armour.