Sunday, May 20, 2018
Samantha Wiseman wins KBIS Insurance Senior British Novice Second Round at The Cabin Equestrian Centre
Wednesday 12 July 2017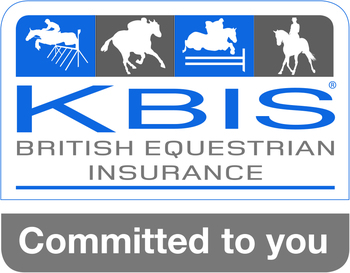 The Cabin Equestrian Centre in Inverurie, Aberdeenshire hosted a KBIS Insurance Senior British Novice Second Round on Saturday and it was Samantha Wiseman who jumped a treble clear for the win.
A place in the KBIS Insurance Senior British Novice Championship Final, which is to be held at the British Showjumping National Championships in August, was the main aim for each competitor. Just six hopefuls went head to head against the clock in the final jump-off.
Samantha from Fraserburgh, Aberbeenshire achieved her winning performance with the only treble clear of the competition on board her own 7 year-old bay mare, Fleur De Mai. As the penultimate combination to tackle the shortened course, Samantha rode an accurate and fast round to stop the clock in 49.68 seconds.
The Cabin Equestrian Centre – Saturday 8th July 2017
KBIS Insurance Senior British Novice Second Round
1st Samantha Wiseman & Fleur De Mai – 0/0/0 – 49.68 seconds

NB: Qualifications will be updated pending grading of results.
The British Showjumping National Championships 2017 will be hosted at the National Agricultural and Exhibition Centre (NAEC), Stoneleigh Park, Warwickshire during the 8th - 13th August.
KBIS British Equestrian Insurance:
KBIS British Equestrian Insurance is the UK's leading independent horse insurance specialists, With over twenty years of experience KBIS offer a range of policies for the leisure horse to high value sports horses with a range of veterinary cover options. KBIS's product range includes horsebox and trailer insurance, property insurance, event and show insurance, standalone personal accident cover as well as a specialist liability department offer cover for private individuals, businesses and events and shows. For further information, visit www.kbis.co.uk.