Sunday, May 20, 2018
Our Patron - Her Majesty The Queen Celebrates Sapphire Jubilee
Monday 06 February 2017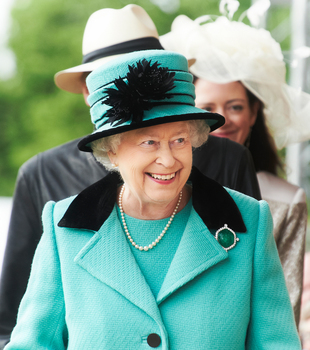 Our Patron - Her Majesty The Queen today celebrates her Sapphire Jubilee, marking 65 years on the throne. Aged 90, she is the first British monarch to have reached a sapphire jubilee, after becoming the UK's longest-reigning monarch in 2015 at the age of 89.
The Queen will spend her Accession Day in private at her Sandringham Estate before returning to Buckingham Palace in a few days.
Meanwhile in London, royal gun salutes will commemorate this occasion. A 41-gun salute will be fired by the King's Troop Royal Horse Artillery in Green Park at midday and a 62-gun salute by the Honourable Artillery Company will be fired at the Tower of London at 13:00 GMT. During the celebrations, the Band of the Royal Artillery will play music close to the firing position, and 89 horses will pull six World War One-era 13-pounder field guns into position in the park.