Equine Indemnity join the British Showjumping Business Partnership
Tuesday 12 June 2018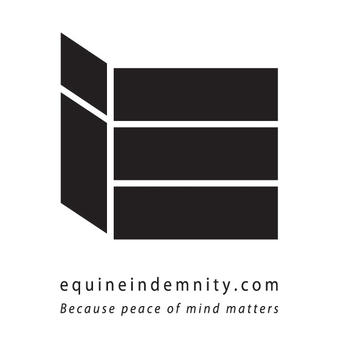 Equine Indemnity, a new not-for-profit scheme for showjumpers, has joined forces with British Showjumping to not only support the British Showjumping Business Partnership, but also the Young Rider League. The innovative peer to peer scheme increases investment in the world of Showjumping by reducing risk, cost and protecting elite sporthorse owners.
Equine Indemnity is the brainchild of showjumping owner and insurance technology investor, Lee Jones, CEO of Creditas Capital plc, and the scheme aims to tackle the widespread inaccessibility of affordable sporthorse cover. Research shows that elite sporthorse owners live in constant fear of catastrophic mortality and loss of use risks. Insurance is, more often than not, excessively cost prohibitive – and not necessarily as a function of bare risk.
The beauty of the scheme is that because members share each other's risk, no premiums are actually payable – just notional membership fees to cover the not-for-profit operating costs. Each member transparently shares the risk with all other members and anyone caught not playing by the community rules is expelled, therefore reducing fraud, risk and costs even further.
The scheme, which is open by invitation only to qualifying owners of FEI affiliated horses, has developed a philanthropic tie-up with British Showjumping to proudly sponsor and support upcoming talent and Lee Jones, CEO of Equine Indemnity said "We're delighted to be investing in our sport, both financially and through innovative ways to mitigate its inherent risks."
Maria Haig, Head of Communications for British Showjumping added "The newly launched Equine Indemnity scheme, focused on the elite performance tier of the sport, fills a gap in the market that top level owners and riders had identified as missing. Following its launch, the not-for-profit company looks set to hit the ground running and you have to applaud its innovator Lee Jones who has committed himself to finding a solution for what has appeared to be a long standing issue."
To find out more about Equine Indemnity, visit www.equineindemnity.com.