Sunday, May 19, 2013
EquestrianClearance.com Senior Newcomers Second Rounds begin at Wales & The West Show
Monday 28 May 2012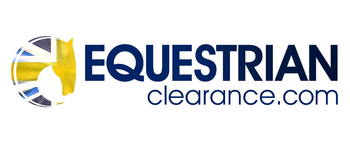 The EquestrianClearance.com Senior Newcomers Second Rounds kicked off this weekend (Saturday 26th May 2012) at the Wales & The West Show Royal in Newport, Monmouthshire. Following a competitive season of qualifying, the competition attracted more than 100 entries from all over the country.
There were a total of 103 starters for this second round and all of the combinations started with the aim of qualifying for the EquestrianClearance.com Senior Newcomers Championship Final, which will be held at the Horse of the Year Show (HOYS) on Wednesday 3rd October 2012.
Following two closely fought rounds on Saturday, a total of 19 horse and rider combinations then went on to compete in the final jump off and of these combinations, six achieved that vital treble clear needed to put them in with a chance of qualifying for the Championship Final.
It was 24-year-old Nicole Pavitt from Crawley, West Sussex who went on to win the class and she rode Ultimate Z, owned by Deborah Curley, to victory. The combination achieved their third clear in a time of only 46.25 seconds. Nicole's clear gave her nearly half a second clear over the second placed combination and her time secured her one of the two direct qualifying places for HOYS.
Second place and the second direct HOYS qualifying place was taken by 24-year-old Ryan Prater from Leighton Buzzard, Bedfordshire and he rode his own Ravali, clear over the course in a time of 46.80 seconds.
The rider and horse combinations who finished in third to sixth place missed out on the HOYS qualification this time around, but they did take home the chance to compete at the Victory Shavings British Showjumping Scope Festival (26th August – 1st September 2012).
Wales & The West Show:
Equestrian Clearance.com Senior Newcomers Second Round Final Results (26th May 2012):
1st Nicole Pavitt riding Deborah Curley's Ultimate Z – 0/0/0 – 46.25 seconds
2nd Ryan Prater riding his own Ravali – 0/0/0 – 46.80 seconds
3rd Anna Edwards riding her own Blazer B – 0/0/0 – 48.81 seconds
4th Rebecca Marsh riding Ian Kellett's Venus III – 0/0/0 – 49.84 seconds
5th Jude Burgess riding Horsepower Motor Centre Ltd's Severly Hille – 0/0/0 – 50.01 seconds
6th Lynne Bevan riding Dina Matta-Verburgt's Abbervail Amber - 0/0/0 – 54.18 seconds
The Victory Shavings British Showjumping Scope Festival 2012 will take place from the 26th August – 1st September 2012 at Staffordshire County Showground.
EquestrianClearance.com:
Established in 1992, EquestrianClearance.com has since become one of the most innovative and influential online retailers in the equestrian community.
Supplying a wide range of top quality products for horse and rider at great value prices; everything you need can be found at the click of a button. The easy to navigate website enables you to choose from competition wear to leisure wear, saddlery items to rugs and stable necessities to gifts. EquestrianClearance.com customers are regularly updated with newsletters informing them of all the latest offers and innovations.
Customer service is a top priority for EquestrianClearance.com, as well as giving back to the community through sponsorship and charitable causes.