ClipMyHorse.TV (CMH.TV) join forces with British Showjumping
Thursday 07 December 2017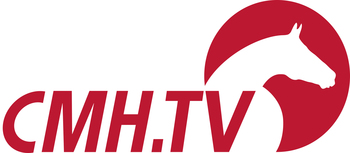 In an exciting new collaboration, British Showjumping is delighted to welcome CMH.TV on board as the new official live streaming partner for www.britishequestriansport.tv.
CMH.TV has its origins in Germany and has been broadcasting equestrian sport and breeding events since it was founded 10 years ago. What started out as a small site sharing equestrian videos is now a popular web page for horse lovers to follow the activities of their favourite rider.
Launching in January 2018, CMH.TV will power the live streaming on www.britishequestriansport.tv and they offer a membership type to suit everyone.
CMH.TV is one of the leading providers of live streams for equestrian sports & horse breeding events in Europe. CMH.TV offers free live-streams and a media library with 45,000 hours of material which is accessible for premium-users. This media library also functions as a data base which includes thousands of horses, which can be found via a simple search system. As an extra feature, the viewer can buy and download clips of individual horses or riders – which has in the past proven to be especially interesting for show riders and breeders.
Markus Detering, CEO of CMH.TV commented "We are thrilled to be starting 2018 in collaboration with British Showjumping. As 2017 draws to an end, we're full of positive energy for next year and cannot wait to start broadcasting British equestrian events with such a strong partner as British Showjumping."
Maria Haig, Head of Communications, added "The CMH.TV offering to British Showjumping will take our livestream to a new level. Their comprehensive platform and extensive experience within this sector will allow for an improved experience for supporters viewing the sport. It also caters for the indexing of individual riders and horses within the arena allowing access specific rounds for download and sharing by riders and owners alike. We feel fortunate that CMH.TV have aligned with us in this way and that they consider the UK market one that they wanted to invest into."
The future looks bright for CMH.TV as they join hands with British Showjumping to offer live equestrian events for horse lovers across the UK and are also expanding to Switzerland, Austria, Sweden, and Russia. The vision is to make horse sport and breeding events across the world more accessible, to everyone, everywhere.