Thursday, May 23, 2013
CARIAN SCUDAMORE ACTS AS TORCH BEARER
Monday 28 May 2012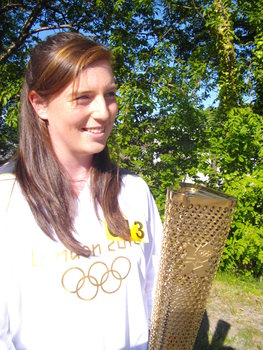 Congratulations to 19-year-old Showjumper Carian Scudamore from Cardigan, Wales who was one of the Olympic Torch bearers today, 28th May, which saw the torch progress from Aberystwyth to Bangor.


Carian, who won a Individual Gold Medal at both the 2009 Junior European Showjumping Championships and the Youth Olympic Games in 2010 has been involved in the sport from a very young age and dedicates every spare minute of her time focusing on both her own and her horse's performance.


Carian has also spent a lot of time giving our children a glimpse into her experiences and giving others the idea that they can also achieve their dreams if they work hard and set their goals.


The torch continues it's relay to London with Saturday 4th August being the first day of competition for Showjumping.