Sunday, May 20, 2018
British Showjumping's Pony European Team to be sponsored by LeMieux
Monday 10 July 2017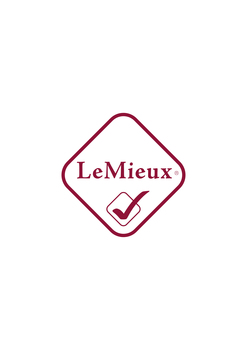 As part of their continuing support of the sport, British Showjumping is pleased to announce that LeMieux has committed to sponsoring this year's British Showjumping Pony European Team.
The ponies and riders selected for this summer's European Championships in Kaposvar, Hungary will ride as Team LeMieux for the duration of the show which runs over the 25 – 30 July 2017. This alignment adds to the LeMieux's portfolio of support which already sees them support the NAF Youth and Senior teams competing on horses as the official supplier of saddle pads.
LeMieux is now established as the leading manufacturer of saddle pads in the UK and one of the fastest growing equestrian brands in Europe. The latest range of jumping pads has been developed with Scott Brash to precisely fit the cut of modern jumping saddles. The LeMieux product offering for horses extends beyond saddle pads to boots, bandages, fly hoods, headcollars and rugs - widely available through most good retailers or online at www.horsehealth.co.uk.
LeMieux is a firm favourite with a wide cross-section of the country's top riders, including Jayne Ross and Katie Jerram in Showing, Carl Hester and Charlotte Dujardin in Dressage and Scott Brash in Showjumping, all of whom are ambassadors for the premium competition equipment and have helped shape the company's range of saddle pads, boots and associated products over recent years.
The input and feedback received from many riders has been instrumental in the development of the LeMieux range and it's the company's intention to build on this in 2017 with support for more jumping riders and the launch of a further range of showjumping products. This is one of the reasons why the company's owners – former Olympic event rider Robert Lemieux and his wife Lisa – were so keen to become a British Showjumping sponsor.
Robert Lemieux, commented "It's exciting and rewarding to support the next generation of Britain's jumping riders. From the ranks of the Pony Team will come our future Nations Cup team members and even perhaps another Olympic Champion!"
Maria Haig, Head of Communications at British Showjumping added "LeMieux's support of our sport is extremely valuable to us and we are delighted that they have decided to associate with the Pony European Team in this way. LeMieux apply a great deal of time and focus to developing and producing high quality performance products and it is with this in mind that the alignment with the team is such an obvious one."