Friday, May 24, 2013
BEF Job Vacancy: Head of Sports Development
Friday 13 July 2012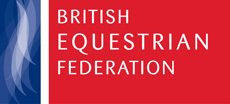 The British Equestrian Federation is seeking a Head of Sports Development to lead in the vision and implementation of the Sports Development portfolio of the BEF's strategic plan.
This is a full-time position, reporting directly to the Chief Executive and is based at Stoneleigh Park, Warwickshire. The successful applicant, educated to degree level or equivalent, will have excellent verbal, written and project management skills, ability to manage a wide range of stakeholders, communicate up to Board level and able to work harmoniously with a broad spectrum of professional and voluntary participants in sport, including the management of policies of sport and in coaching specifically.
A knowledge of coaching and the detail of coaching policies are essential, with an interest in the equestrian industry or of another sport being an advantage. The package includes a competitive salary plus pension and health insurance. Further information, job description and application form can be found at http://www.bef.co.uk/About_the_BEF/Job_Vacancies.html
Applications should be sent to Maggie Moreton, Head of Secretariat, British Equestrian Federation, Stoneleigh Park, Kenilworth, Warwickshire, CV8 2RH by 27 July 2012 or email maggie.moreton@bef.co.uk
It is planned for interviews to take place on Monday 20 August 2012 at Stoneleigh Park.
The BEF is an equal opportunities employer and welcomes all applications.