Sunday, May 20, 2018
Treehouse Air Jackets Join the British Showjumping Business Partnership
Tuesday 01 April 2014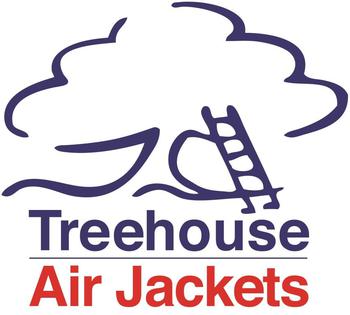 British Showjumping is pleased to announce that Treehouse Air Jackets, distributor of Helite's Air Shell Range, has joined the sport as a Business Partner.
Their alignment will not only assist with the delivery of the sport's overall performance plan, but will also see Treehouse launch Helite's Blouson and Gilet from the Air Shell Range into the showjumping market.
The Air Shell Jackets are a revolutionary design based on an interchangeable airbag system, which allows different outer jackets to be worn, making them suitable to wear in competition and when exercising. The Blouson Jacket is already an award winner, having won the 2013 BETA Innovation Award for Rider Clothing. The judges of the award made the following comments "This is a very fashionable jacket which would appeal to all levels of rider. It is machine washable and the inflatable part can be used in other clothing from the range making it very versatile."
Treehouse Sporting Colours itself has specialised in safety equipment since 1998 and has a consistent track record of safety awareness. Treehouse has chosen to work with and distribute the Air Jackets by Helite and more than 35,000 air jackets worldwide are fitted with Helite Airbags.
Commenting on the announcement, Theresa Morris, Director of Treehouse said "We are excited to work with British Showjumping and to introduce our safety range to the showjumping community – especially our award winning Air Shell Blouson."
Maria Clayton, Head of Communications at British Showjumping further commented "We welcome any safety advancements that are made with the equestrian rider in mind. The innovative Blouson Air Shell Jacket by Helite is ideal for those riders wanting the reassurance of wearing an air jacket without the restriction of having to wear one over the top of their normal show jacket. This product, in our opinion, offers performance, safety and style in one item of clothing."
Treehouse:
For further information on Treehouse and the Helite Air Shell Range, please visit www.treehouseairjackets.co.uk or call on 01299 851625.