Key Currency join the British Showjumping Business Partnership
Thursday 11 April 2019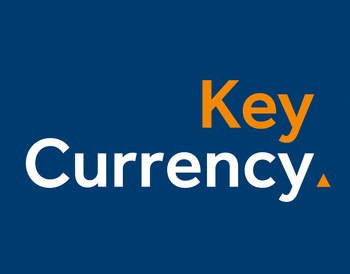 Foreign exchange specialist, Key Currency, has joined the British Showjumping Business Partnership. In doing so, Key Currency has now become an important partner in the underpinning of the performance pathway programme via the funding of the International Stairway series.
Key Currency offer a trusted service on international money transfers. The company offers products and services tailored to both business and personal customers and they have been consistently voted as one of the most trusted foreign exchange providers in the United Kingdom.
With a strong focus on customer service, each client is allocated a dedicated account manager and Key Currency promise to offer bank beating exchange rates with no hidden fees.
In addition to their valued support of the Business Partnership, Key Currency will also offer British Showjumping members a best rate guarantee. This means that they will beat any valid quote from banks or other providers. Key Currency is also an official sponsor of young showjumper Oliver Tuff.
Geoff Lambourne, Head of Partnerships at Key Currency said "We are excited to be partnered with British Showjumping as it is a sport that is very close to our hearts. We are passionate about offering members the best rates possible and are looking forward to working with both new business and personal customers alike."
Maria Haig, British Showjumping Head of Communications, added "We are pleased to be announcing Key Currency's alignment with the Business Partnership. During our conversations with them, it became clear that their knowledge and expertise could be of great benefit to those who exchange currencies as part of the equine sports market. It is fantastic that they have chosen British Showjumping as a platform for the promotion of their products and services and we look forward to working with the Key Currency team."
Further information on Key Currency and their services can be found here.
Key Currency:
At Key Currency we help you achieve the most from the currency you are converting. We can look after all your personal or business FX requirements, including the purchase or sale of horses and repatriation of winnings. As an independent currency specialist, we don't have the same overheads as a bank, which results in better exchange rates for you. We can also discuss and agree on the right time to exchange your money, rather than using a bank or online system and having to accept whatever rate they give you on the day. For further information, click here.