British Showjumping's Team NAF announced for Longines FEI Nations Cup™ of Switzerland CSIO5*
Tuesday 21 May 2019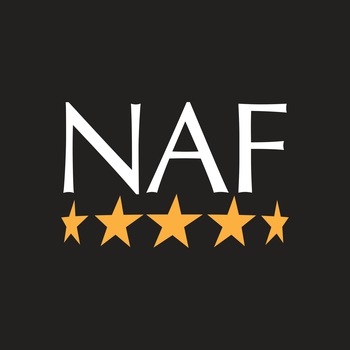 The following squad has been selected to represent Great Britain under the title sponsor banner of Team NAF in the Longines FEI Jumping Nations Cup™ of Switzerland CSIO5*. The competition takes place between the 30th May – 2nd June 2019 in St Gallen, Switzerland. This will be the second point scoring leg of the series for the British Team in Europe Division 1.
William Funnell from Dorking, Surrey with either Billy Buckingham, an 11 year-old British bred chestnut gelding owned by The Billy Stud or Billy Diamo, a 9 year-old British bred chestnut gelding owned by The Billy Stud
Laura Renwick from Maldon, Essex with Dublin V, an 11 year-old chestnut gelding owned by Arabella Prior
Holly Smith from Loughborough, Leicestershire with Hearts Destiny, a 10 year-old British bred bay gelding owned by T J Hall Limited and Holly
Guy Williams who is based in France with Cicero II, a 12 year-old bay gelding owned by Eurohorse BVBA – Axel Verlooy
James Wilson from Frome, Somerset with Imagine de Muze, an 11 year-old black mare owned by Susan Larson
The Longines FEI Jumping Nations Cup™ of Switzerland CSIO5* takes place on Sunday 2nd June at 15:00 hrs local time and the Longines Grand Prix will be on Friday 31st May at 16:00 hrs local time. The Chef d'Equipe accompanying the team will be World Class Performance Manager for Showjumping, Di Lampard.
For further information on the show and full results once the show is underway, visit www.csio.ch. Full information in respect of the FEI Nations Cup series can be found by visiting www.fei.org. FEI TV will be showing live footage from the event. To access this please visit www.feitv.org.
British Showjumping would like to thank NAF, title sponsors of the Senior Nations Cup Teams along with the Children, Junior, Young Rider and Veteran teams.
NAF's premium range of Five Star brands include Superflex, Superflex Senior, PROFEET, Optimum, Magic, Oestress and Respirator Boost with quality at the heart of everything they do. They are a UFAS (Universal Feed Assurance Scheme), GMP+ (International Feed Assurance Scheme) and BETA NOPS (Naturally Occuring Prohibited Substances) accredited company and this enables them to guarantee full traceability on all the natural ingredients they utilise in their formulations, which are also selected in compliance with the FEI guidelines for Clean Sport. For further information, visit www.naf-equine.eu/uk/index.jsp.
The GBR showjumping teams are supported by the British Equestrian Federation's World Class Programme, funded by UK Sport through the National Lottery. The Programme focuses on identifying talent, developing potential and maximising medal-winning performances on the world stage.