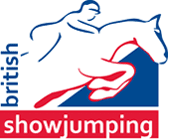 Tuesday, January 17, 2017
January 17, 2017
The Charles Britton Equestrian Construction Winter JA Classic Qualifiers at SouthView Equestrian Centre in Winsford, Cheshire were won by Faye Sutton and Nicole Lockhead Anderson. The riders took a victory apiece after producing precise clear rounds on board their respective rides. Each and every rider contesting...

January 16, 2017

British Showjumping is delighted to welcome Charles Britton Equestrian Construction as the new title sponsor of the Winter JA Classic Championship. The Charles Britton Equestrian Construction Winter JA Classic Championship is for Grade JA ponies ridden by Pony or Junior Members. This competition provides riders and...

January 12, 2017
The second Competition Stallions Awards were presented at The British Stallion Event on 7th January to the top sires of progeny assessed by the British Breeding/British Equestrian Federation (BEF) Futurity Evaluations 2016. The awards, now in their second year, are the brainchild of Jane Skepper, Director...

January 12, 2017

January 12, 2017

INTERNATIONAL PERFORMANCE AWARD
NILS D'HURL VENT, MANDY HALL & AMY INGLIS
Amy Inglis from Haywards Heath, West Sussex and Nils d'Hurl Vent's victory in the Grand Prix at CSIP Barbizon has been voted 'Performance of the Month' for April. Amy riding Mandy Hall's ten year-old bay gelding Nils D'Hurl Vent jumped two foot perfect clear rounds to take the victory from fellow Brit Emily Roe. The Performance of the Month Award is an amalgamation of the former Showjumper and Owner of the Month Awards, and recognises the achievements of not just our riders, but our horses and owners too. Chairman of British Showjumping's International Committee Clare Whitaker commented: "It gives me great pleasure to award...
read more »