National Team Jumping Championship - Team Selection
Monday 21 May 2018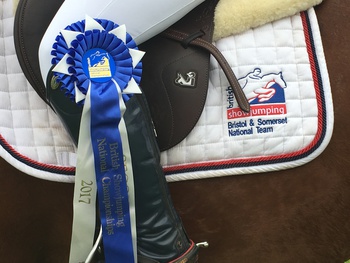 This year we will be entering two teams into the qualifier Chard Equestrian 16th June! Unfortunately there were not enough names put forward to make up a team for the qualifier at Wales.
CONGRATULATIONS & GOOD LUCK to our 2018 Bristol & Somerset National Teams
0.90cm - Harriet David - Talisman XXII
1.00m - Nicola Foad - Millwood Raffiki
1.10m - Nikki Curtis - Billy Touchdown
1.15m - Alex Coats - Electro VS
0.90cm - Georgia Hilton - Merlot Time
1.00m - Harriet Tutt - Billy Logan
1.10m - Laura Rose - Chocolate Buttons
1.15m - Ellie Gibbs - Cymbeline
We wish you the best of luck girls!