National Club Horse Championships
Friday 11 August 2017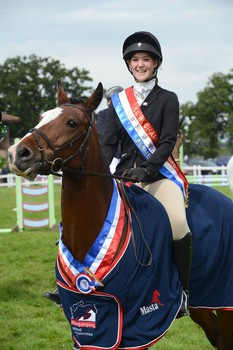 The National Club Horse Championships saw a number of competitors from up and down the country battle it out to take the 70cm, 80cm, 90cm and 1m Championship title today at the British Showjumping National Championships.
The first class contested was the National Club Horse 70cm Championship which saw Emily Scott and China V take first place followed by Ben Miller and Cuckoopen Forest Endevor who took second place.
The British Showjumping Club Leagues provide Club Members with the opportunity to not only focus on heading their regional league table within their chosen height category, but to also qualify for their respective Championship with the goal of claiming a National Championship title at the British Showjumping National Championships.
Club Membership is specifically for members competing between 0.70m – 1.00m with a focus on league points rather than prize money. The four height categories within each region for both horses and ponies are 0.70m, 0.80m, 0.90m and 1.00m and there are a total of eight regions spanning the length and breadth of the country.