Julie Milkins Takes Victory in Dodson & Horrell 0.85m National Amateur Second Round at Wick St Lawrence Show
Tuesday 15 September 2015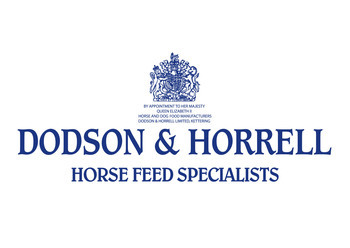 Congratulations to Julie Milkins & Madison Jack who took the top spot in the Dodson & Horrell 0.85m National Amateur Second Round at Wick St Lawrence Show and also to Lucy Hewlett & Political Opposition, Susan Jarman & Vainqueur M, Victoria Knight & Charrat Z & Universal Toyboy & Francis Keenan & Cooley Gold - Qualifying them for Dodson & Horrell National Amateur Championships, which take place at Aintree Equestrian Centre in Liverpool during the 18th – 22nd November 2015
---
Julie Milkins from Winscombe, Somerset took the top spot in Sunday's Dodson & Horrell 0.85m National Amateur Second Round at Wick St Lawrence Show in Weston-Super-Mare, Somerset after fighting off stiff competition from thirty-three other combinations.
This second round saw twenty one combinations battle it out in the jump off as they each tried to claim one of the twelve direct qualifying places on offer for the Dodson & Horrell National Amateur Championships, which will place at Aintree Equestrian Centre in Liverpool (18th – 22nd November). From these twenty-one combinations, thirteen went on to produce a double clear.
Julie took Sunday's win on board Madison Jack, an 18 year-old dark bay gelding owned by Steven Urch. Drawn tenth to go in the jump off, Julie and Madison Jack produced their second foot perfect round in a time of 36.20 seconds and their time meant that they were able to hold on to the lead for the remainder of the class.
Lucy Hewlett from Bristol, Avon took second place on board her own 11 year-old bay gelding Political Opposition. They delivered their double clear in 36.69 seconds.
Susan Jarman from Winscombe, Avon secured third place with her own 13 year-old bay gelding Vainqueur M. This combination crossed the finish line in 37.42 seconds with all fences still standing.
Wick St Lawrence Show – Sunday 13th September 2015
Dodson & Horrell 0.85m National Amateur Second Round Results
1st Julie Milkins & Madison Jack – 0/0 – 36.20 seconds
2nd Lucy Hewlett & Political Opposition – 0/0 – 36.69 seconds
3rd Susan Jarman & Vainqueur M – 0/0 – 37.42 seconds
4th Victoria Knight & Charrat Z – 0/0 – 38.24 seconds
5th Zoe Wall & Newbeau Master Playsome – 0/0 – 38.46 seconds
6th Chloe Cox & Aurodot Com – 0/0 – 38.58 seconds
7th Francis Keenan & Cooley Gold – 0/0 – 39.80 seconds
8th Victoria Knight & Universal Toyboy – 0/0 – 39.96 seconds
=9th Pippa Tucker & Rambo II – 0/0 – 41.29 seconds
=9th Sam Pyle & The Saint II – 0/0 – 41.29 seconds
11th Daniella Hopkins & Cavalientje – 0/0 – 41.88 seconds
12th Joanna Ricketts & Cutton Lightning – 0/0 – 43.97 seconds
NB: Qualifications will be updated pending official grading of results.
Image Credit: Simon Knight.
Dodson & Horrell:
Dodson & Horrell Ltd is a family run business that is proud of its heritage. The company is Europe's leading specialist equine feed manufacturer and a worldwide authority on nutrition and feeding. A pioneer of manufacturing methods the company has been leading the way in equine nutrition and nutritional research for over 75 years and exports to over 42 countries.
As official supplier of nutrition to Equestrian Team GBR since 2009 Dodson & Horrell works closely with the entire team to deliver nutritional advice to both the Performance and World Class Programmes.
In addition Dodson & Horrell supports a variety of top equestrian athletes who make up 'Team D&H'. The ambassadors play a vital role within the company by highlighting the quality of the feed and nutritional advice representing a variety of disciplines - carriage driving, eventing, para-dressage, showjumping and dressage. Dodson & Horrell's Showjumping Brand Ambassadors are Lauren Hough (USA) and Yazmin Pinchen.
Dodson & Horrell were honoured to be granted the Royal Warrant of Appointment in 1985 for horse feed and is proud to continue as Horse Food Manufacturer to HM Queen Elizabeth to the present day.
For further information, please visit www.dodsonandhorrell.com or call on 01832 737300. For any further nutritional advice please call the Helpline on 0845 345 2627 or email enquiries@dodsonandhorrell.com.