Harriet Nuttall selected for British Showjumping's Team NAF for Drammen CSIO3* FEI Nations Cup
Tuesday 18 April 2017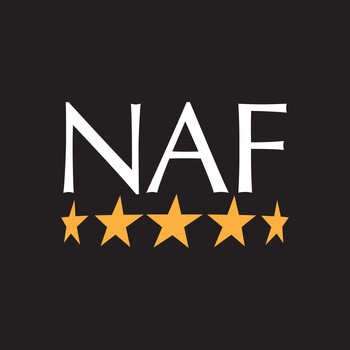 The following squad has been selected to represent Great Britain under the title sponsor banner of Team NAF in the CSIO3* FEI Nations Cup in Drammen, Norway. The competition takes place between the 11th – 14th May 2017 at the Drammen Ridesenter. This will be the second point scoring leg of the series for the British Team.
Julie Andrews from Preston, Lancashire with the 12 year-old bay gelding Ayrton IV, owned by Eva Bjorkman
Alison Barton from Bradford, Yorkshire with the 10 year-old chestnut mare Roma IV, owned by Gaye Hartley
Jessica Dimmock from Northamptonshire with the 9 year-old bay mare Cybel II, owned by Jane Knight
Harriet Nuttall from Yeovil, Somerset with the 13 year-old chestnut gelding A Touch Imperious, owned by Rupert Nuttall
Louise Saywell from Retford, Nottinghamshire with the 9 year-old bay gelding Dassler, owned by Billy Twomey
Philip Spivey from Ipswich, Suffolk with the 9 year-old bay mare Darya I Nur, owned by Gregory Forrest and Phillip
The Nations Cup competition takes place on Friday 12th May at 17:15 hrs local time and the Grand Prix will be on Sunday 14th May at 13:00 hrs local time. The Chef d'Equipe accompanying the team will be World Class Performance Manager for Showjumping, Di Lampard.
For further information on the show and full results once the show is underway, visit www.drammenspringtour.com. Full information in respect of the FEI Nations Cup series can be found by visiting www.fei.org.
British Showjumping would like to thank NAF, title sponsors of the Senior Nations Cup Teams along with the Children, Junior and Young Rider teams.
NAF's premium range of Five Star brands include Superflex, Superflex Senior, PROFEET, Optimum, Magic, Oestress and Respirator Boost with quality at the heart of everything they do. They are a UFAS (Universal Feed Assurance Scheme), GMP+ (International Feed Assurance Scheme) and BETA NOPS (Naturally Occuring Prohibited Substances) accredited company and this enables them to guarantee full traceability on all the natural ingredients they utilise in their formulations, which are also selected in compliance with the FEI guidelines for Clean Sport. For further information, visit www.naf-equine.eu/uk/index.jsp.
The GBR showjumping teams are supported by the British Equestrian Federation's World Class Programme, funded by UK Sport through the National Lottery. The Programme focuses on identifying talent, developing potential and maximising medal-winning performances on the world stage.