Dodson & Horrell 1.10m National Amateur Second Round at Chard Equestrian
Tuesday 29 September 2015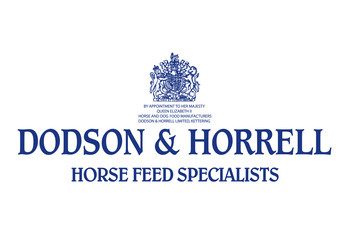 Congratulations to Samantha Holroyd & Merlot Time who was 3rd, Marysia Orzazewska & One of a Kind IV (5th) & Helen Buffin & Plan Bee II (7th) in the Dodson & Horrell 1.10m National Amateur Second Round at Chard Equestrian.
Qualifying them for Dodson & Horrell National Amateur Championships, which take place at Aintree Equestrian Centre in Liverpool during the 18th – 22nd November 2015
---
Competitors were swathed in sunshine on Sunday at Chard Equestrian in Crewkerne, Somerset and it was fifteen year-old Rachel Vicary from Crediton, Devon who tasted success in the Dodson & Horrell 1.10m National Amateur Second Round.
Competition was fierce as each and every starter came forward with the hope of claiming one of the twelve direct qualifying places on offer for the Dodson & Horrell National Amateur Championships, which will take place at Aintree Equestrian Centre in Liverpool during the 18th – 22nd November 2015.
Seven combinations went on to contest the jump off after producing a clear in the first round and five double clears were delivered in total.
Rachel took victory after clocking up the fastest double clear on her mother Amanda's 14 year-old grey gelding Sparkling Indulgence. Drawn third to go in the jump off, this combination set the standard early on with their double clear in 39.27 seconds. This result was to eventually be the only one to break the 40 seconds barrier.
Sam Best from Dorchester, Dorset finished second with his own 16 year-old chestnut mare Foot Perfect II. The mare certainly lived up to her name after giving Sam a second foot perfect round in 42.08 seconds.
Third place went to Samantha Holroyd from Keynsham, Bristol and she rode her own 11 year-old chestnut gelding Merlot Time. This combination left all fences standing in 42.75 seconds.
Chard Equestrian – Sunday 27th September 2015
Dodson & Horrell 1.10m National Amateur Second Round Results
1st Rachel Vicary & Sparkling Indulgence – 0/0 – 39.27 seconds
2nd Sam Best & Foot Perfect II – 0/0 – 42.08 seconds
3rd Samantha Holroyd & Merlot Time – 0/0 – 42.75 seconds
4th Sam Best & Pond Sulis – 0/0 – 44.70 seconds
5th Marysia Orzazewska & One of a Kind IV – 0/0 – 47.39 seconds
6th Sam Best & My Clovers Dream – 0/8 – 48.78 seconds
7th Helen Buffin & Plan Bee II – 0/10 – 62.92 seconds
NB: Qualifications will be updated pending official grading of results.
Image Credit: Faye Neal Photography.
Dodson & Horrell:
Dodson & Horrell Ltd is a family run business that is proud of its heritage. The company is Europe's leading specialist equine feed manufacturer and a worldwide authority on nutrition and feeding. A pioneer of manufacturing methods the company has been leading the way in equine nutrition and nutritional research for over 75 years and exports to over 42 countries.
As official supplier of nutrition to Equestrian Team GBR since 2009 Dodson & Horrell works closely with the entire team to deliver nutritional advice to both the Performance and World Class Programmes.
In addition Dodson & Horrell supports a variety of top equestrian athletes who make up 'Team D&H'. The ambassadors play a vital role within the company by highlighting the quality of the feed and nutritional advice representing a variety of disciplines - carriage driving, eventing, para-dressage, showjumping and dressage. Dodson & Horrell's Showjumping Brand Ambassadors are Lauren Hough (USA) and Yazmin Pinchen.
Dodson & Horrell were honoured to be granted the Royal Warrant of Appointment in 1985 for horse feed and is proud to continue as Horse Food Manufacturer to HM Queen Elizabeth to the present day.
For further information, please visit www.dodsonandhorrell.com or call on 01832 737300. For any further nutritional advice please call the Helpline on 0845 345 2627 or email enquiries@dodsonandhorrell.com.