Dodson & Horrell 1.05m National Amateur Second Round at Parley Equestrian Centre
Friday 16 October 2015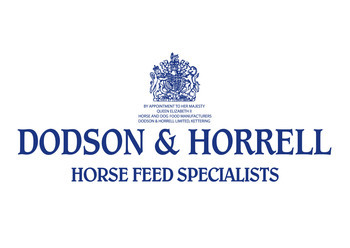 Congratulations to Tina Guppy & Conte K who were 5th in the Dodson & Horrell 1.05m National Amateur Second Round at Parley Equestrian Centre.
Qualifying them for Dodson & Horrell National Amateur Championships, which take place at Aintree Equestrian Centre in Liverpool during the 18th – 22nd November 2015
---
Sam Best from Dorchester, Dorset won the Dodson & Horrell 1.05m National Amateur Second Round at Parley Equestrian Centre in Christchurch, Dorset on Saturday on his own aptly named 16 year-old chestnut mare, Foot Perfect.
Sam fought off stiff competition to not only take victory, but also book his place at the Dodson & Horrell National Amateur Championships, which take place next month (18th-22nd November 2015) at Aintree Equestrian Centre in Liverpool.
Sam and Foot Perfect led the nine-horse jump off from the start, setting the standard with a foot perfect double clear which they clocked up in 34.96 seconds. This result was one that couldn't be bettered and the combination eventually finished with nearly two seconds in hand.
Southerly Roberts from Hook, Hampshire took second place on board her own 9 year-old bay mare Fizz IV. Southerly and Fizz were one of only three combinations able to break the 40 seconds barrier with a double clear, crossing through the finish in 36.93 seconds.
Third place was taken by Ellie-Louise Francis from Reading, Berkshire after she produced a double clear in 38.23 seconds on her own 11 year-old grey mare, Gatestown Diva.
Parley Equestrian Centre – Saturday 10th October 2015
Dodson & Horrell 1.05m National Amateur Second Round Results
1st Sam Best & Foot Perfect – 0/0 – 34.96 seconds
2nd Southerly Roberts & Fizz IV – 0/0 – 36.93 seconds
3rd Ellie-Louise Francis & Gatestown Diva – 0/0 – 38.23 seconds
4th Beatrice Parsons & Beech Lawn Spencer – 0/0 – 40.10 seconds
5th Tina Guppy & Conte K – 0/0 – 45.05 seconds
6th Sam Best & Cocoon II – 0/4 – 41.78 seconds
7th Safiah Fraser & Hand of Diamonds – 0/8 – 42.54 seconds
8th Southerly Roberts & Tinx – 0/12 – 38.23 seconds
9th Katharyn Thompson & Quantam Leap – 0/12 – 42.45 seconds
NB: Qualifications will be updated pending official grading of results.
Image is of Sam Best & Foot Perfect in action earlier on this year.
Dodson & Horrell:
Dodson & Horrell Ltd is a family run business that is proud of its heritage. The company is Europe's leading specialist equine feed manufacturer and a worldwide authority on nutrition and feeding. A pioneer of manufacturing methods the company has been leading the way in equine nutrition and nutritional research for over 75 years and exports to over 42 countries.
As official supplier of nutrition to Equestrian Team GBR since 2009 Dodson & Horrell works closely with the entire team to deliver nutritional advice to both the Performance and World Class Programmes.
In addition Dodson & Horrell supports a variety of top equestrian athletes who make up 'Team D&H'. The ambassadors play a vital role within the company by highlighting the quality of the feed and nutritional advice representing a variety of disciplines - carriage driving, eventing, para-dressage, showjumping and dressage. Dodson & Horrell's Showjumping Brand Ambassadors are Lauren Hough (USA) and Yazmin Pinchen.
Dodson & Horrell were honoured to be granted the Royal Warrant of Appointment in 1985 for horse feed and is proud to continue as Horse Food Manufacturer to HM Queen Elizabeth to the present day.
For further information, please visit www.dodsonandhorrell.com or call on 01832 737300. For any further nutritional advice please call the Helpline on 0845 345 2627 or email enquiries@dodsonandhorrell.com.