Dodson & Horrell 0.95m National Amateur Second Round at Badgworth Arena
Wednesday 28 October 2015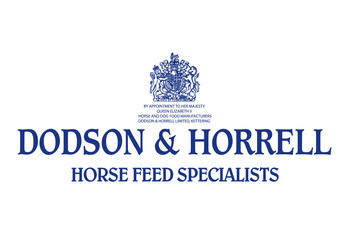 Congratulations to Pierre Baber & Chaparral (2nd), Amanda Bown & Mam Zelle Tatin (3rd), Jordan–Anne Walker & Celtic Legend (4th) Amanda Bown & Betham Legend (6th), Lucy Hewlett & Fuerteventura (9th) & Takara Gregson & Saceur Rouge (11th) in the Dodson & Horrell 95cm National Amateur Second Round at Badgworth Arena.
Qualifying them for Dodson & Horrell National Amateur Championships, which take place at Aintree Equestrian Centre in Liverpool during the 18th – 22nd November 2015
---
Sixteen year-old Rachel Vicary from Crediton, Devon took the top spot in the last of this year's Dodson & Horrell 0.95m National Amateur Second Rounds and she did so on Sunday at Badgworth Arena in Ayrbridge, Somerset.
The twenty starters that came forward for this second round were competing with the plan of picking up one of the last twelve direct qualifying places on offer for the Dodson & Horrell 0.95m National Amateur Championship, which will take place at Aintree Equestrian Centre in Liverpool during the 18th – 22nd November 2015.
Eleven combinations delivered a first round clear to head into the jump off and overall, seven double clears were produced. With everyone in the jump off securing their place for the Championship, all eyes turned to the clock to see who would pick up the podium places.
Rachel won the class on her mother Amanda's 16 year-old bay mare Spirits Way and they produced the fastest double clear of the class when the clock was stopped on 31.97 seconds. This time saw them finish with a six second buffer.
Pierre Baber from Bristol finished in second with his own 12 year-old bay gelding Chaparral. Two foot perfect rounds from this pair saw them finish inside the top two with a time of 38.28 seconds.
Third place was taken by Amanda Bown from Wells, Somerset after she produced her double clear on board her own 13 year-old dark bay mare Mam Zelle Tatin. This combination left all the fences untouched in a time of 38.36 seconds.
Badgworth Arena – Sunday 25th October 2015
Dodson & Horrell 0.95m National Amateur Second Round Results
1st Rachel Vicary & Spirits Way – 0/0 – 31.97 seconds
2nd Pierre Baber & Chaparral – 0/0 – 38.28 seconds
3rd Amanda Bown & Mam Zelle Tatin – 0/0 – 38.36 seconds
4th Jordan – Anne Walker & Celtic Legend – 0/0 – 38.74 seconds
5th Nell Hemansbrook & Desparately Seeking Silver – 0/0 – 38.77 seconds
6th Amanda Bown & Betham Legend – 0/0 – 42.56 seconds
7th Cheryl Chamberlain & Salamanca – 0/0 – 45.99 seconds
8th Pippa Tucker & Princess Fiona – 0/4 – 38.40 seconds
9th Lucy Hewlett & Fuerteventura – 0/4 – 43.26 seconds
10th Pippa Tucker & Rambo II – 0/4 – 45.56 seconds
11th Takara Gregson & Saceur Rouge – 0/8 – 33.43 seconds
NB: Qualifications will be updated pending official grading of results.
Image is of Rachel Vicary & Spirits Way competing earlier on this year.
Dodson & Horrell:
Dodson & Horrell Ltd is a family run business that is proud of its heritage. The company is Europe's leading specialist equine feed manufacturer and a worldwide authority on nutrition and feeding. A pioneer of manufacturing methods the company has been leading the way in equine nutrition and nutritional research for over 75 years and exports to over 42 countries.
As official supplier of nutrition to Equestrian Team GBR since 2009 Dodson & Horrell works closely with the entire team to deliver nutritional advice to both the Performance and World Class Programmes.
In addition Dodson & Horrell supports a variety of top equestrian athletes who make up 'Team D&H'. The ambassadors play a vital role within the company by highlighting the quality of the feed and nutritional advice representing a variety of disciplines - carriage driving, eventing, para-dressage, showjumping and dressage. Dodson & Horrell's Showjumping Brand Ambassadors are Lauren Hough (USA) and Yazmin Pinchen.
Dodson & Horrell were honoured to be granted the Royal Warrant of Appointment in 1985 for horse feed and is proud to continue as Horse Food Manufacturer to HM Queen Elizabeth to the present day.
For further information, please visit www.dodsonandhorrell.com or call on 01832 737300. For any further nutritional advice please call the Helpline on 0845 345 2627 or email enquiries@dodsonandhorrell.com.